Site Features
Getting Started in the Hobby
Model Categories
Original Kit:
Kids' Club Meal Toy
Made By:
Burger King
Scale:
N/A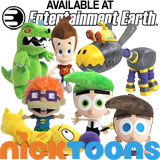 Other Cartoon & Anime Models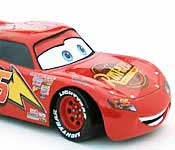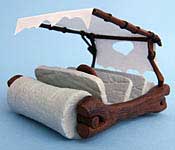 Jimmy Neutron Rocket
Max Steel Turbo Racer (Review)
Battle Force 5 Saber (Review)
Planes Dusty Crophopper (Review)
Cars 3 Jackson Storm (Review)
Evangelion Renault Alpine A310
Turbo Teen
Cyber Formula Stealth Jaguar (Review)
M.A.S.K. Condor
Cars 3 Lightning McQueen (Review)
Speed Buggy Speedy
Batman:TAS Batmobile (Review)
Cyber Formula SIN Ogre AN-21 (Review)
Grendizer Duke Buggy (Review)
Cyber Formula Knight Savior (Review)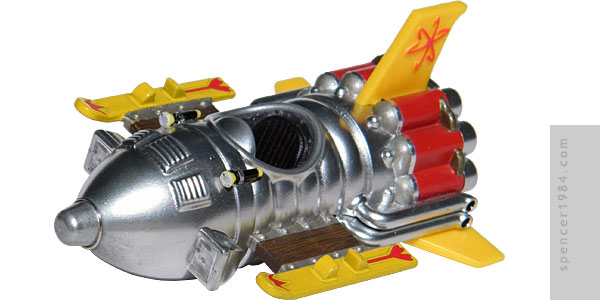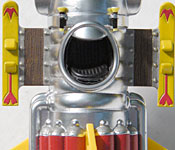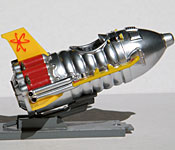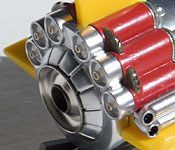 This started out as a toy in Burger King's Nickelodeon promotion. It had a light-up feature, wheels, and a hypercephalic Jimmy Neutron in the cockpit...but there was also a surprising amount of detail work and the proportions looked pretty close to what was in the show, so I saw potential. I disassembled everything, scrapping the guts, figure, wheels, and nose cone. The side pipes were drilled, and the holes in the base and parting seam were filled in. I then cut open the cockpit and main exhaust port, making new parts from a 1/35 scale toy Cobra seat and a finishing washer. Finally, new flashlights were scratch built from scraps of styrene.
Once the modification work was done, it was time for paint. The main rocket was painted chrome silver, with various metallics used to highlight the details. Other details were colored to match the cartoon, and custom printed pieces were used for the lights and instruments.
Since I had eliminated the wheels, I needed a new way to keep the rocket upright. This was a good chance to use some of the scrap pieces of plastic that had accumulated in my parts box, so I built a launch stand with a cradle that tabs into the one remaining screw hole on the underside of the rocket.