Site Features
Getting Started in the Hobby
Model Categories
Original Kit:
1969 Dodge Charger R/T
Made By:
Revell-Monogram (kit #85-2546)
Scale:
1/25

Other Charger Models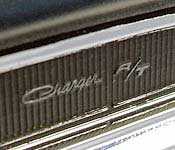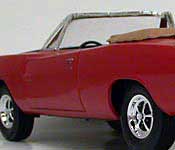 Dukes of Hazzard (movie) General Lee
Furious 6 '69 Charger Daytona
Need for Speed '69 Charger (Review)
Furious 7 Off-Road '70 Charger
Dukes of Hazzard General Lee
Fast 5 '70 Charger
Joe Dirt '69 Charger Daytona
Fast & Furious '70 Charger
The Fast & the Furious '70 Charger
Wheels of Terror Charger
Collier & Co: Hot Pursuit Traveller
Agents of SHIELD Hell Charger
'69 Convertible
Blade'68 Charger
Dirty Mary, Crazy Larry '69 Charger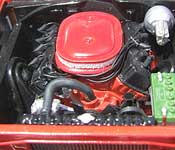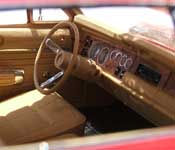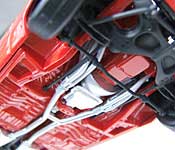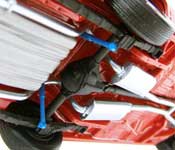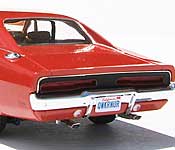 Traveller was built much the same way as my General Lee: I started with Revell's '69 Charger, sanded off the vinyl top, and swapped the Mopar Mags for a set of Vector wheels from AMT's Eckler Corvette. Traveller also got a few other modifications: the 440 and manual transmission were replaced with a Hemi and automatic (made by combining parts of Lindberg's Dodge 330 and AMT's '69 Roadrunner), the "buddy seat" was made by modifying a parts box seat, and the new steering column and roll bar were scratch built.
The color is Chrysler Industrial Orange, which looked like a near-perfect match for the red-orange shown in the movie. To be fully screen-accurate, I should've painted the undercarriage black like I did on the General. But since Traveller was practically a show car (once the "camouflage" was removed), I thought the fully-painted unibody was appropriate. A set of custom license plates and K&N and SE graphics from Reproalabels finished the look.