Site Features
Getting Started in the Hobby
Model Categories
Original Kit:
Dodge Magnum R/T
Made By:
Jada Toys
Scale:
1/24

Other Transformers Models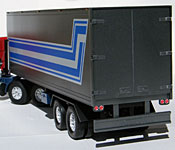 G1 Hound
G1 Ironhide
G1 Trailbreaker
G1 Wheeljack
G1 Road Rage
Robots In Disguise Prowl
Transformers Jazz
G1 Bumblebee
Energon Ironhide
G1 Prowl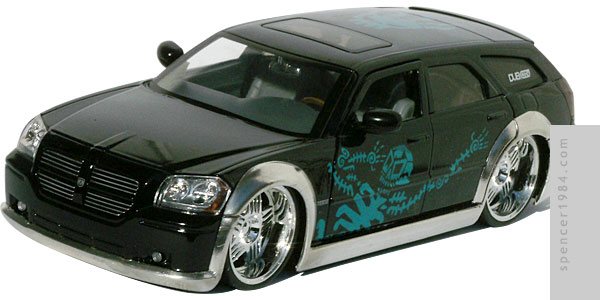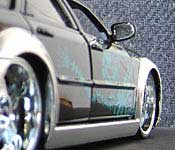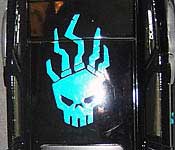 Cannonball is the first Decepticon to join my 1/24 scale ranks. Then again, he's more of a freelancer than a true Decepticon...but there was no way I could pass on doing a replica of this space pirate. Especially considering how perfectly Jada's Magnum works as a base.
The basic car was essentially untouched - even the wheels were a good representation of what Cannonball rides on, and were left alone. I also thought the "Dub City" decals were appropriate here. My upgrading started with adding Bare Metal Foil to the lower bumpers, fender flares, and rockers. I considered painting them silver as on the toy, but I thought chrome was more appropriate for the character. I then added Cannonball's unique graphics to the sides and top of the car by hand. I considered making decals, but I thought that doing them by hand would be more fun. Plus, the more organic looks seemed appropriate for these particular graphics. Overall, he was a fun project that gave me a chance to do something a little different.