Site Features
Getting Started in the Hobby
Model Categories
Original Kit:
Lamborghini Diablo VT Roadster SS
Made By:
Revell (kit #85-1966)
Scale:
1/25

Other Video Game Models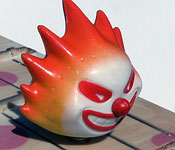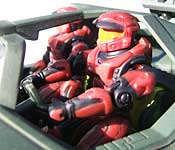 LEGO Batman Batmobile
Twisted Metal Sweet Tooth (Review)
Metallo
Fortnite Figures
Ghostbusters: The Video Game Ecto-1B
SpyHunter 2 Saleen S7
Arkham Knight Batmobile (Review)
Need for Speed Audi R8 (Review)
LEGO Dimensions Ecto-1
MarioKart DS B-Dasher (Review)
Borderlands 3 Claptrap (Review)
Star Fox 64 Arwing (Review)
Portal 2 Defective Sentry
Half-Life 2 Muscle Car
Mega Man 66 Action Vol. 2 (Review)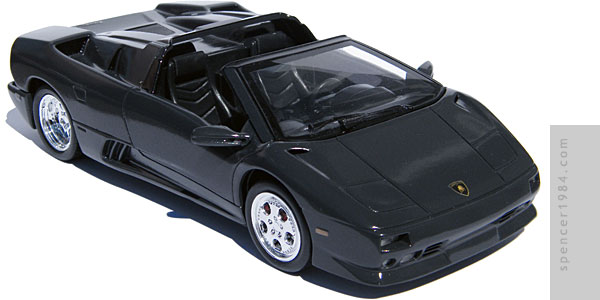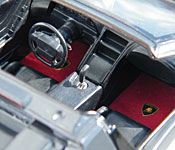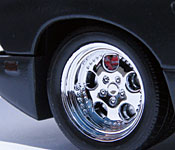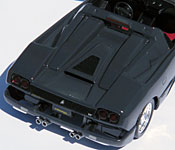 This was a pretty good kit right out of the box, so upgrades were relatively minor. First, I deepened all of the panel lines with a #11 blade so they looked a little more realistic. Then, I cut off the plastic exhaust tips and replaced them with a set made from aluminum tubing. I also made a set of brakes by applying BMF to the inner wheels and adding a set of calipers. These were simply printed photographs of calipers that were cut to size, but because they're only visible through the holes in the wheels the effect is pretty good. Finally, I added carpeting made from fake suede with Lamborghini logos cut from the kit's sticker sheet. Somehow red seemed like a fitting choice inside the nearly achromatic body.
In the game, the car was colored dark gray with black details. This was probably due more to the limits of the system than designers' choice (they probably couldn't do a true black without turning the whole car into a solid mass of black pixels), but I wanted to recreate that look as much as possible. I used Floquil's Grimy Black as a base color, with a shot of Model Master High Gloss clear to turn it into a nice smoke gray. Black, silver, steel, and stop light red were used for detailing, along with the kit-supplied markings.