Site Features
Getting Started in the Hobby
Model Categories
Original Kit:
2000 DC Comics Batmobile
Made By:
Corgi
Scale:
1/18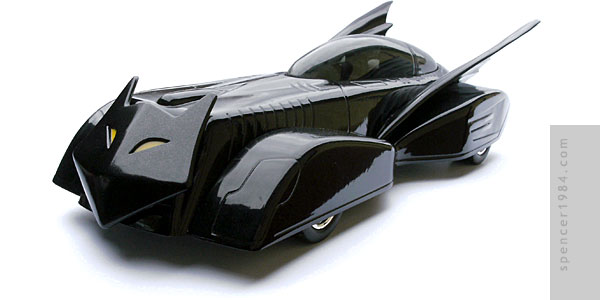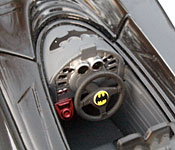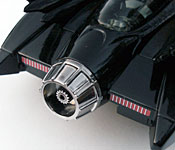 It's no secret that manufacturers tend to play fast and loose with actual scale, and have done so for years. Promos from the 1960s are often referred to "box scale" because the cars were all made to fit a certain sized box...some were actually 1/25 as listed, but others (particularly bigger cars) ended up closer to 1/27 or 1/28. The Batmobile diecasts released between 2004 and 2010 were particularly hard hit by this: despite all being listed as "1/18 scale" Mattel's '66 Batmobile is 1/19.5, their Tumbler is 1/21.5, their '89 Batmobile is 1/22.5, and Corgi's 2000 Batmobile is 1/24 scale (based on the interior dimensions and Chris Weston's art from Legends of the Dark Knight #198).
This last one worked out particularly well for me, as it meant that I could now add another Batmobile to my collection. Not that it was a simple pay-and-display item, though: Corgi cast the hood in smoke-tined clear plastic. To improve both the comic accuracy and the car's ability to withstand bullets, I painted it to match the rest of the body. I first painted a basecoat of Testor's Black Pearl, and painted the inside of the hood gloss black to ensure opaqueness. The outside was then sprayed with multiple coats of Transparent Black Window Tint to darken the Black Pearl, checked against Corgi's original paint between each coat. As soon as I had a good match, I stopped and let the hood fully set
Finally, I added a set of comic-accurate taillights and replaced the steering wheel with a more accurate piece from my parts box.
Have a question, comment, or criticism about this model?
Send me an e-mail
with your thoughts!