Site Features
Getting Started in the Hobby
Model Categories
Original Kit:
2001: A Space Odyssey Car (DM Sports Car)
Made By:
N/A
Scale:
N/A

Other 1960s Movie Models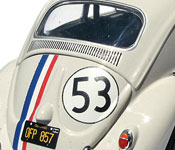 2001: A Space Odyssey Monolith
The Dirty Dozen Jeep
Fireball 500 Kustom Barracuda
Bullitt Mustang
Dr. No Sunbeam Alpine
Batman Batmobile (Review)
Spinout Shelby Cobra (Review)
The Love Bug Herbie
Batman Batmobile (Review)
The Great Escape Bike
Other Book Models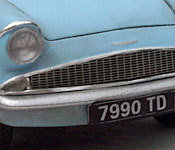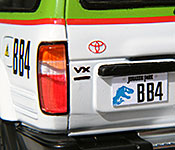 The Lost World Ford Explorer
The Race Forever Lancia Stratos
Starship Troopers Powered Suit (Review)
State of Fear Ferrari 365GTS/4 Daytona
Fahrenheit 451 Salamander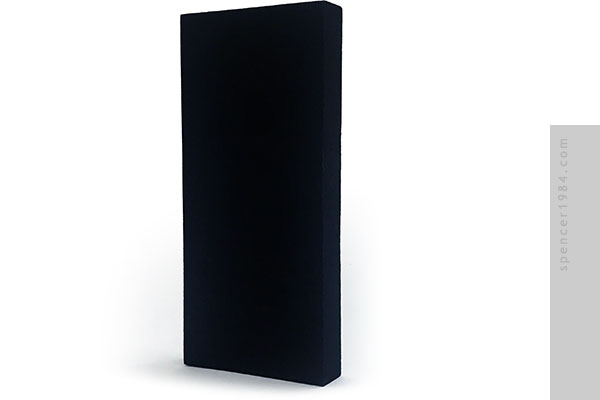 On its face, this was a pretty straightforward project: a slab of MDF, a coat of black paint, done. But the devil's in the details, and I wanted to try to get this right.
First, the MDF itself: I double- triple- and quadruple-checked all my measurements before cutting, making sure to get as near as possible to an exact 1:4:9 ratio. Since the board was ¾" thick, this gave me a final size of ¾" x 3" x 6¾" (19mm x 76mm x 171mm). A light sanding cleaned up any saw marks, and it was ready for paint.
For that, I went with Culture Hustle's Black 3.0. To reflect the curious nature of the monoliths, I wanted something that looked, for lack of a better word, "weird."
I prepped the MDF with a mixture of white glue and water as per instructions, then gave it three coats of Black 3.0. The results were pretty good, especially in photos. Unless there's a strong light pointed directly at the surface, it reads as less of a paint job and more of a hole in the universe.