Site Features
Getting Started in the Hobby
Model Categories
Original Kit:
Tachikoma
Made By:
Wave (kit #WAVKK-01)
Scale:
1/24

Other Cartoon & Anime Models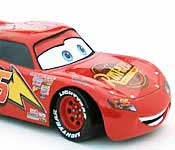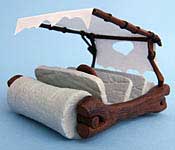 G.I. Joe RAM
Speed Buggy Speedy
Cars 3 Jackson Storm (Review)
Cyber Formula Asurada GSX (Review)
Cyber Formula SIN Asurada Aero (Review)
Roadster Racers Goofy (Review)
M.A.S.K. Slingshot
Betty Boop '39 Chevy Deluxe (Review)
The Real Ghostbusters Ecto-1
Tiger & Bunny Double Chaser (Review)
Roadster Racers Minnie (Review)
Roadster Racers Donald (Review)
Cars 3 Cruz Ramirez
Vifam Twinklehead
M.A.S.K. Thunderhawk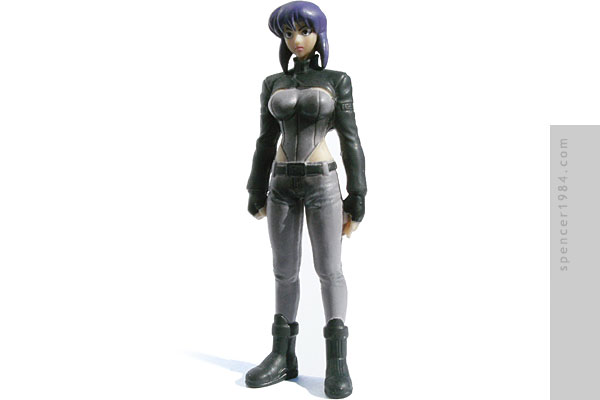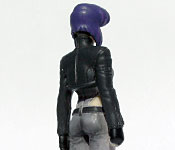 The Major here marks one of my few forays into the realm of figure painting. Even though she's probably got fewer organic parts than a T-800, her outer shell should look more "human" than some other robots I've done.
I started by masking off the flesh tones and painting the body suit with Krylon's Hyacinth, which looked like a pretty good match to the blue-gray used in the series. I then painted her belt, jacket, and boots Grimy Black, and her gloves Engine Black. Her hair was a custom color I mixed up, as were her lips. The eyes were painted in five stages: black for the outline/lashes, white, black again for the edges of the irises, red for the center of the irises, and one more black dot for the pupils.
With all the painting done, I sprayed her with a few layers of Testors Dull Cote, then used a combination of dry brushing and pastels to add definition and weathering. Some of my efforts were more successful than others, but for a first attempt I'm fairly happy with the results.