Site Features
Getting Started in the Hobby
Model Categories
Original Kit:
BMW 7er
Made By:
Paul's Model Art
Scale:
1/24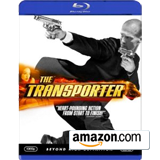 Other 2000s Movie Models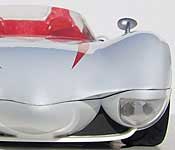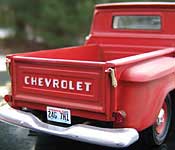 2012 Lincoln Town Car
3000 Miles to Graceland Cadillac
Alone in the Dark VW Touareg
Austin Powers: Goldmember Shaguar
Avatar AT-99 Scorpion
The Bourne Identity Mini
Bruce Almighty Saleen S7
Cars Doc Hudson (Review)
Charlie's Angels 1969 Camaro
Collier & Co: Hot Pursuit Traveller
Dale Daytona Winner (Review)
Dark Harvest 2: The Maize Durango
The Fast & the Furious '70 Charger
Fast & Furious '70 Charger
Final Fantasy VII Fenrir (Review)
Finish Line Cobra
Ghost Rider Stunt Bike (Review)
Gone in 60 Seconds Eleanor (Review)
Harry Potter Anglia 105E
Hidalgo
I Am Legend Shelby GT-500
The Matrix Reloaded Escalade EXT
Megafault Dodge Ram
Minority Report Lexus
Night Watch Audi TT
Speed Demon Chevelle
Speed Racer Mach 5 (Review)
Taarzan the Wonder Car Honda CRX
Terminator 3 Lexus
Talladega Nights Monte Carlo (Review)
Tomb Raider 2: The Cradle of Life Jeep
Transformers Bumblebee
Revenge of the Fallen Bumblebee
The Transporter BMW 735i
Twilight '63 Chevy Pickup
WALL·E
Watchmen Owl Ship (Review)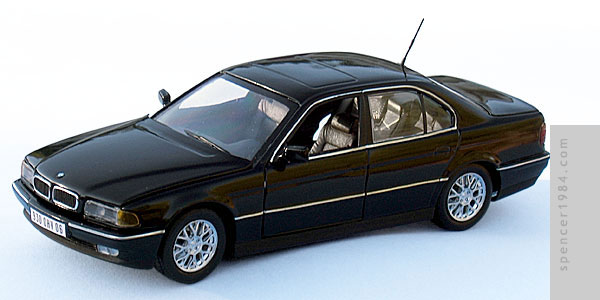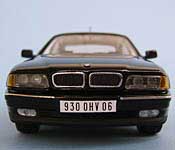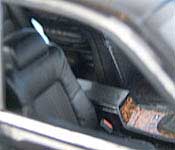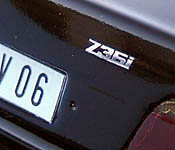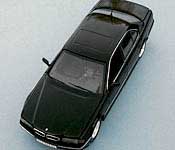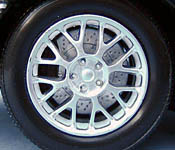 I had originally bought this car to turn into the Pierce Brosnan's BMW from Tomorrow Never Dies. Then I saw The Transporter, and was torn between which car I wanted to make. When I discovered that there was a correct "L" version of the 7-series available to make the Bond car, it made the decision a lot easier.
The car was disassembled and repainted to match the black over black used in the film. The interior also recieved flocked carpeting, scratchbuilt seatbelt hardware, and a custom center console. The body was detailed with paint, Bare Metal Foil, new BMW badges and trim, and a set of movie-accurate license plates (I chose the set from the first scene). A parts box antenna was mounted on the back window, and for the final touch I added a set of BBS wheels over parts box brakes. The style isn't an exact match for the ones used in the movie, but they're nearly perfect...just a slight difference in the bow of the spokes.