Site Features
Getting Started in the Hobby
Model Categories
Original Kit:
Doctor Who TARDIS Bobble Head with Sound
Made By:
Bif Bang Pow! (item #BBP12005)
Scale:
N/A

Other Classic TV Models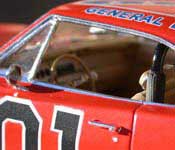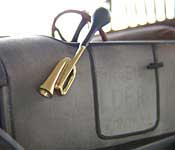 Highway Patrol Buick
Dukes of Hazzard 1977 Fury (Review)
Speed Racer F1 Mach 5
Automan Countach
Supercar
Batman Batmobile
Married...With Children Dodge
WWF "Macho Man" Bronco (Review)
Starsky & Hutch Ford Torino
A-Team Corvette
Riptide 1960 Corvette
Blue S.W.A.T. Striker EX (Review)
The Munsters Koach
Knight Rider KITT
Batman Batmobile (Review)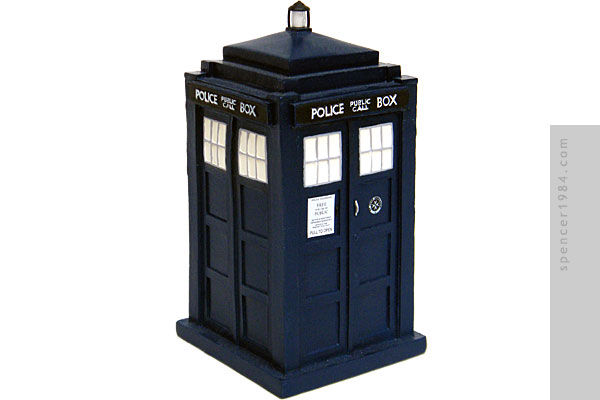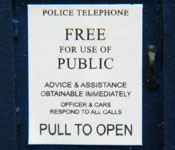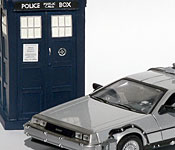 Thanks to the abundance of Doctor Who merchandise, it was only a matter of time before something was released in 1/24 scale. That time ended up being the release of the TARDIS bobble head with sound from Bif Bang Pow!, which was the correct size plus all of its action features were kept away from the basic sculpt (unlike things like coin banks with slots in their sides). It was a good starting point, but still needed a few tweaks.
The first and most obvious change was removing the TARDIS' bobble base. Nothing fancy for this task: I padded the Police Box to keep it from getting damaged, grabbed the base, and pulled until the spring between the two gave up. I then proceeded to touch up the paint. The blue was a pretty close match to Ford Engine blue, while the flat white, flat black, and silver were straight out of their respective Testors bottles. Finally, I cut off the opaque light and replaced it with a section of clear sprue and some wire for the supports.
It wasn't much work, but it makes a fun addition to my TV/movie collection and goes great with other time twisters like the Back to the Future DeLorean...Doc Brown, meet The Doctor.