Site Features
Getting Started in the Hobby
Model Categories
Original Kit:
2009 Nissan 370Z
Made By:
Maisto
Scale:
1/24

Other Z Car Models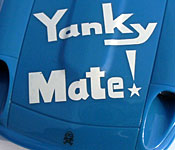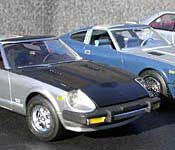 Shakotan Boogie Yanky Mate! Z
200 MPH 300Z
Transformers G1 Silverstreak
Transformers G1 Smokescreen
Transformers G1 Prowl
M.A.S.K. Manta
Wangan Midnight Devil Z
Transformers G1 Bluestreak
Other 2010s Movie Models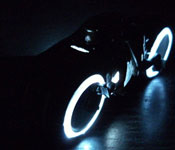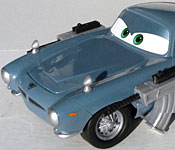 Ford v Ferrari 330 P
Safe Crown Victoria
Need for Speed 2015 Mustang GT
Zootopia Police Cruiser (Review)
Tron Legacy Sam's Light Cycle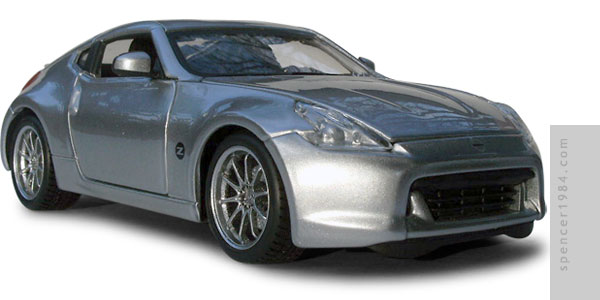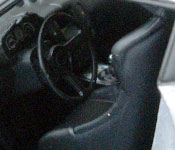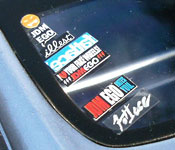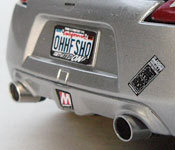 Cool Fact
Asylum founder David Michael Latt has said that he prefers the term "tie-in" to the more popular "mockbuster" when referring to movies that piggyback a larger budget productions (such as 200mph and
Fast Five
), noting that despite the similarities, Aslum movies always contain unique content.
I've been watching movies from The Asylum for quite a few years now, and while they haven't been good by any stretch of the imagination, they have almost always been entertaining (which is more than I can say for some movies). Such is the case with 200 MPH. This is a movie that takes place in a world where the Nissan GT-R and 370Z share the same factory performance specs, crude pencil drawings equal aerodynamic blueprints, and switching vehicles offscreen during a race is a common occurrence.
The "hero" car at the beginning and end of the movie was the aforementioned Nissan 370Z. I happened to have an extra silver Z from when I was picking up cars to represent Transformers: Alternity Megatron, and decided that this would be a good use of it. Modifications were pretty simple: the wheels were Hobby Design Rays CE28Ns with the car's original tires and Fujimi brakes, the seats were the optional set from Racing Champions' TF&TF RX-7, the steering wheel was from my parts box, the tail pipes were polished sections of aluminum tubing, and the bumper stickers and license plate were all made in Illustrator. I am still missing two of the stickers, so if anyone out there can help me out it would be appreciated.