Site Features
Getting Started in the Hobby
Model Categories
Original Kit:
Hummer H2
Made By:
Jada Toys
Scale:
1/24

Other Modern TV Models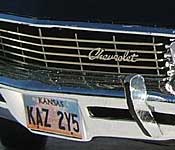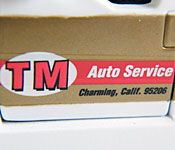 iZombie Police Car
Sons of Anarchy Wrecker (Review)
CSI: Miami Hummer
Rick and Morty Space Cruiser
Agents of SHIELD Hell Charger
Stranger Things Chevy Blazer (Review)
Supernatural Impala (Review)
Supernatural Impala
The Walking Dead M35A3
2½ Men Mercedes
Robot Chicken Turbo Teen
The Walking Dead RV
Agents of SHIELD Lola
Stranger Things Chevy Van
The Walking Dead Chopper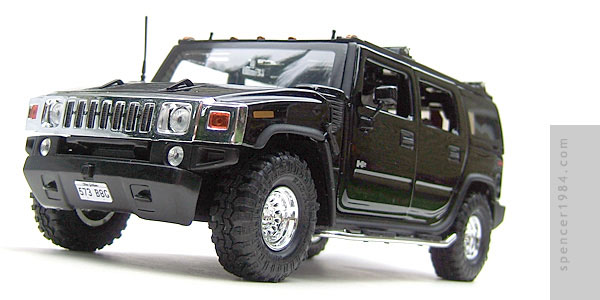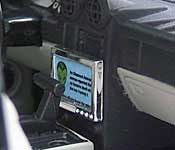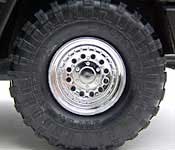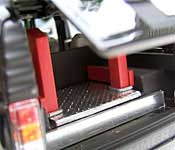 Cool Fact
Birds of Prey was considered an unlikely DVD release for years due to costs for licensing the music used in the show.
I've wanted to build a replica of Oracle's H2 since it rolled onto the screen the day before Halloween 2002. By that point, the show was starting to find its groove and I was a regular viewer. Unfortunately, the show's days were already numbered and the Hummer did not make a return appearance. After the show was cancelled, I knew I wasn't going to be able to count on a rerun - but I was hoping for a DVD release. Alas, that was not to be, either. Thanks to the miracle of the internet, however, I was able to get enough information to finally get this one finished and added to my collection.
When I first started this project, options for an H2 base vehicle were in short supply. Basically, I had my choice of a diecast from Maisto or Jada. The Maisto diecast had the advantage of being factory stock, but it was a smaller 1/27 scale and didn't have an opening hood, doors, or tailgate. The Jada had all of these and was an accurate 1/24, but had low profile tires and a huge A/V system in the back. Still, I liked the detail on it a bit better and so went to work.
Once disassembled, the rear cargo area was gutted to make room for a scratchbuilt wheelchair lift. I considered making it functional, but the liftgate didn't open wide enough and I didn't want to fabricate all-new hinges as well. So I settled for a reasonable representation of a lift in the "driving" position. I also repainted and detailed the interior, while keeping some of the add-ons that Jada included. For example, I kept the monitor on the dashboard, but made a new screen to indicate that it was for Oracle's computer instead of a DVD player. I also replaced the wheels & tires with a set of chrome wheels and Super Swampers from Aoshima's Toyota Hilux. They fit the look of the Hummer perfectly, and only needed a bit of tweaking to get the ride height where I wanted it. Once the modifications were complete, the SUV was reassembled and a set of show-accurate license plates were added (they, and the make/model/color, were the only things that were shown on-screen, so I hada great deal of freedom to personalize Babs' ride of choice).