Site Features
Getting Started in the Hobby
Model Categories
Original Kit:
2005 Batmobile
Made By:
Corgi (#77511)
Scale:
1/24

Other Batmobile Models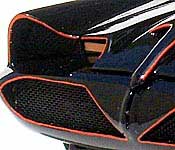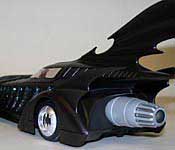 2005: Batman/Danger Girl
1992: Batman:TAS (Review)
2001: Gotham Knights
1968: Detective Comics #377
1987: Batman #408 cover
2006: Batman: Man-Bat
1964: Batman #164
2008: Batman and the Outsiders
2005: Detective Comics #800
1995: Batman Forever
2017: Justice League (Review)
1979: Legends of the Superheroes
1939: Detective Comics #27
1990: Legends of the Dark Knight #5
1944: Batman #20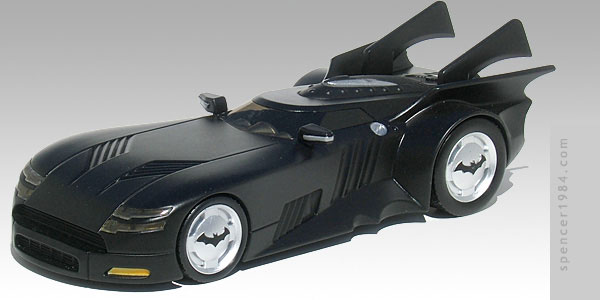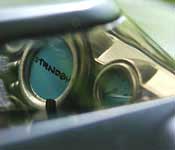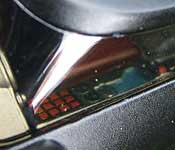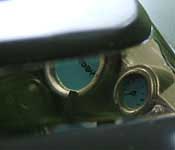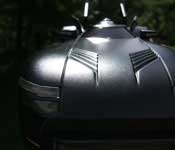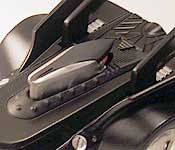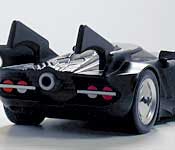 Corgi released their first all-original 1/24 Batmobile with wave three, with a car based on the one used in February 2005's Batman/Danger Girl crossover (their 1940s and 1960s Batmobiles had both been previously done by The Danbury Mint and The Danbury Mint & Johnny Lightning, respectively). Each successive wave from Corgi was better than the previous, and this is no exception. The only problem I had with the car was its color - instead of the black car that appeared in the comics, Corgi did this one in their usual blue.
After disassembly, everything but the wheels was repainted. The body was painted flat black and clearcoated to give it a satin black finish, and was then detailed with silver, steel, and flat black. For some reason, Corgi cast the headlights in clear plastic, then painted them with a thick, opaque yellow: these were stripped and reinstalled. The taillights and marker lights were made using reflective tape cut to the appropriate shapes. Finally, the interior was detailed with paint and a steering wheel was added.