Original Kit:
1966 Chevrolet Impala Super Sport
Made By:
Modelhaus
Scale:
1/25

Other Modern TV Models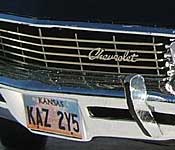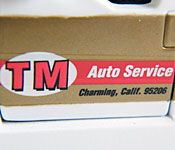 Agents of SHIELD Lola
The Walking Dead M35A3
The Walking Dead RV
Robot Chicken Turbo Teen
Supernatural Impala (Review)
2½ Men Mercedes
The Walking Dead Chopper
Blood Drive Camaro
Supernatural Chevelle
Stranger Things Chevy Blazer (Review)
Stranger Things Chevy Van
Monster Garage Wedding Chapel
Agents of SHIELD Hell Charger
iZombie Police Car
Sons of Anarchy Wrecker (Review)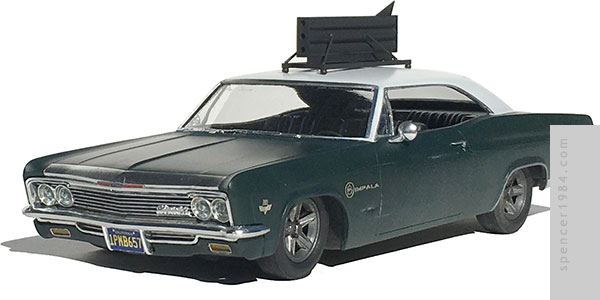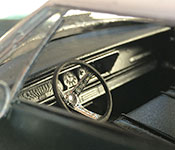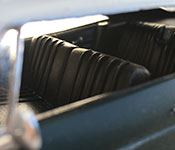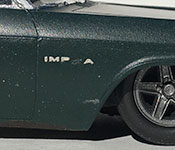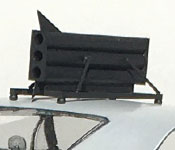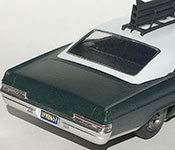 Twenty-something years ago, I ran across the Cult of the Dead Cow's tale of the Rocket Car and built myself a replica based on that story. It was still a relatively recent build when Discovery launched their new show starring Adam Savage and Jamie Hyneman, where the pair would tackle various myths and urban legends. The pilot episode focused on this very legend, and the starring car looked like it would be the perfect companion to go with my JATO '59. But at the time, the only source for a 1966 Impala outside of tracking down a vintage original was Modelhaus. They were top-notch quality, but you pay for what you get and it took me a while to buy one. I got as far as stripping off the extra trim and denting the body when Revell announced their full detail kit. Of course. Wanting to see what the Revell kit looked like, as well as a general frustration at hteh situation, I boxed it back up and put the whole project on hold for a bit.
It was just as well that I did - in the intervening years I picked up new techniques and supplies that worked much better than anything I would have had at the time.
The first of those was paint. The Mythbusters Impala was a distinct blue-green, not really teal and seemingly darker than the original factory color Tropic Turquoise. My guess is that it was repainted something "close enough" at some point and the California sun took care of the rest. To try to recreate that look, I started with a base of Tamiya TS-9 British Green followed by three coats of TS-72 Clear Blue. It was a technique I previously used on Nana's Celica, though intentionally this time. A little further experimenting could be useful, but it turned out to be almost exactly the blue-green that I was looking for. The top is TS-26 Pure White, straight out of the can. I then shot the whole car with Krylon Satin clearcoat, followed by weathering with paints, pastels, and Tamiya Weathering Effects. Rust spots were added in the appropriate palces with Typhus Corrosion and extra effect paints, and the various paint scrapes and chips were made with paint and colored pencils.
Trim was a combination of Bare Metal Foil, aluminum repair tape, Molotow Liquid Chrome, and silver Sharpie. Modelahus' chrome was too bright for this car, so it was all shot with Tamiya Semi-Gloss Clear, then spotted with Dullcote to add a little extra dust in places. The grille was washed with Tamiya dark gray panel liner, and the headlights were my own decals. Model Car Garage's 1965 Impala detail set was used to make the hood and fender badges, and I made the Caprice-style taillights by sanding off the cast in lens and frame deatil and making my own with metal tape. The last detail was a set of mirrors out of my parts box.
Inside, I cut out the bucket seats and replaced them with a bench from my parts box. Unlike the Supernatural Impala, there was nothing close to use as a base here...I had to take a seat that was the right size, sand off all the detail, and rebuild it to match the rear seat pattern. It's not quite exact, but between the overall wear and it being black, it works well enough. The steering wheel is the custom option from AMT's '72 Chevy pickup.
The chassis was a traditional one-piece platform, so it was simply painted and weathered. The wheels were taken from a Monogram Camaro Z/28 kit, mounted on parts box tires. To give it the aerodynamic nose-down rake, I drilled an extra set of holes for the front axle.
Finally, the rocket unit was made from various bits of Evergreen styrene. It took two attempts, as the first one looked too short once it was on the roof. I did not glue it into place, opting to have it removeable so it could be displayed in either "stock" or "rocket" configurations.