Original Kit:
SOK BMW M3 (JTCC 1993)
Made By:
Fujimi (kit #62440)
Scale:
1/24

Other Misfile Models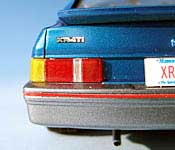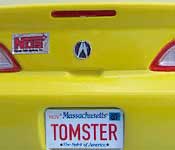 Ash's XR4Ti Monster
Tom's Acura RSX-S
Emily's Nissan 240SX
Kate's Jaguar XKR
Ash's Merkur XR4Ti
Brent's BMW M3
Other Comic & Manga Models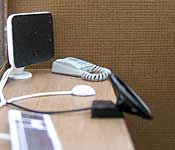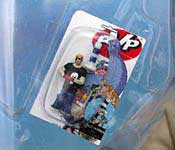 Dilbert Carbicle
The Silver Spectrum Ford Deluxe
Cyber Formula Stealth Jaguar (Review)
Garfield Beach Car (Review)
Batman #20 Batmobile
Pearls Before Swine Revenge-O-Mobile
Detective Comics #800 Batmobile
Cyber Formula SIN Ogre AN-21 (Review)
PvP Dexter Jettster
Detective Comics #377 Batmobile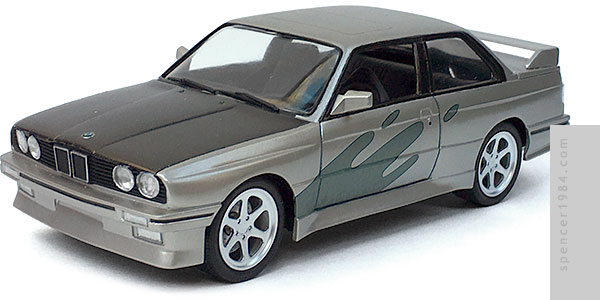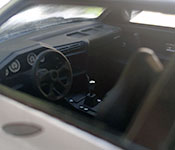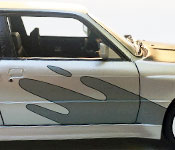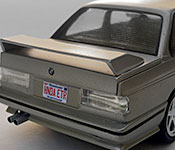 Sixth in my ongoing builds inspired by Chris Hazelton's Misfile, Brent's BMW was made from Fujimi's dated but still passable M3 kit. While it's many problems are well-documented elsewhere, they all basically boil down to it being a product of its time: soft casting, no engine and minimal interior detailing, and some wonky proportions when critically compared to the 1:1 E30.
The first was easy enough to fix, albeit time-consuming. I deepened the panel lines with the back of a #11 X-Acto, cleaned up any flash, and gave it a light sanding to sharpen the corners where I cut the panel lines. The toughest of these was the trunk lid, which like AMT's Corvette or Revell's Ford had no seam at all.
Despite this being the racing version of the kit, Fujimi still included all of the original bits so it was easy to build it stock. The racing parts did let me substitute a performance steering wheel, though, so that was one less thing I had to source from my parts box. The only other change I made was adding a "firewall" since the open chassis allowed you to see the front wheels under the dashboard. I didn't get too fancy with this, simply coloring some card stock black and cutting it to fit the floor and dash. With the rest of the interior painted black, it effectively disappeared once everything was assembled. The dark color also hid some of Fujimi's questionable work on the floor, though the dash, door panels, and seat looked pretty decent with just a little paint. I replaced the gauge cluster decal with one I made because I wanted to include white aftermarket gauges.
Most of the other modifications were, like the interior, just a matter of choosing which pieces to keep and which pieces to ignore regardless of what the instructions said. I used the stock sideview mirrors and exhaust, plus the larger rear wing as they were all pretty close to what was shown in the comic. The wheels are Fujimi's 18" Zeits with the included tires and brakes. This was the first time I tried using Fujimi aftermarket wheels on a Fujimi kit by following their recommended instructions and it worked exactly as described with no hassle whatsoever.
Paint is Tamiya TS-88 Titanium Silver with satin black trim. The side graphics are straight from the comic, recreated in Illustrator but otherwise sized and shaped as they were first drawn. The hood was finished with some aftermarket carbon fiber decal. At this point I noticed that the car was sporting a distinctly achromatic look, so I leaned into it and left the taillights unpainted to mimic the Lexus-style clear lenses that were popular in the mid-2000s. The only colors in the whole car ended up being the BMW badges and Massachusetts "HNDAETR" license plate.