Site Features
Getting Started in the Hobby
Model Categories
Original Kit:
Rain-X SCCA Camaro
Made By:
Revell (kit #7358)
Scale:
1/25

Other Police Models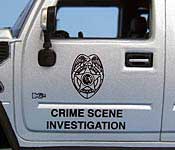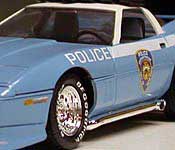 Animal Precinct Crown Victoria
Highway Patrol Buick
Transformers Saleen S281
The Bourne Ultimatum NYPD Impala
CSI: Miami Hummer H2
Resident Evil Raccoon City Police Car
Safe Crown Victoria
Dukes of Hazzard 1977 Fury (Review)
Short Time Dodge Diplomat
The Terminator Dodge Monaco (Review)
Other Camaro Models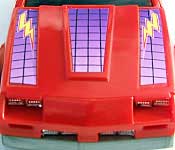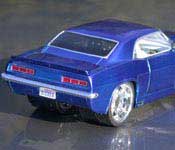 Troy PD SCCA Camaro
'69 Camaro Pace Car (Review)
M.A.S.K. Thunderhawk
Furious 7 Off-Road '67 Camaro (Review)
'16 Camaro (Review)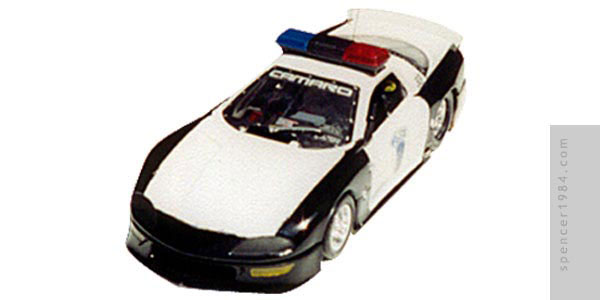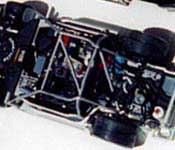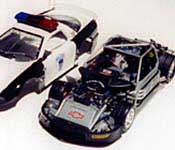 This is actually a kit that I did several years ago, when I first started really getting into model building. It was my interpretation of the "ultimate" high-speed pursuit vehicle, taken from Scott Sharp's 1993 SCCA Chevy Camaro.
Being that this was an early model for me, there is a lot of stuff on it that was done with more enthusiasm than knowledge (i.e., Troy's police department has dark blue cruisers with a gold and white stripe down the side). Still, there are quite a few things that I like about it. Much of the detail inside and out was scratchbuilt, and I learned a lot about making and detailing parts during it's construction. Some of the features on the car are a forced-air intake, reinforced crash cage, twin forward machine guns in the air dam, and on-board computer/radar/communications unit, and a "Dunkin Donuts" box with one chocolate glazed remaining.
I like this model, in spite of some of the things that I did to it (how many decals could I fit on it?). Or maybe I like it because of those things. If you are new to modelling, I highly recommend that you keep your early attempts, no matter how they turn out (I wish I still had my first attempt at a '32 Ford Vicki together). It's a good way to judge how far you've come, plus it's great nostalgia to look back and wonder, "how much glue did I use?!"
Have a question, comment, or criticism about this model?
Send me an e-mail
with your thoughts!