Site Features
Getting Started in the Hobby
Model Categories
Original Kit:
Jaguar XK8
Made By:
Maisto
Scale:
1/24

Other Jaguar Models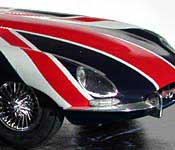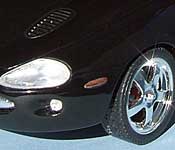 Austin Powers Shaguar
The Fast & the Furious XK120
2006 Jaguar XKR (Review)
Misfile XKR
Austin Powers: Goldmember Shaguar
Other Classic TV Models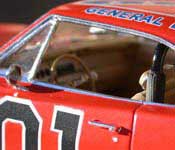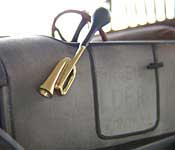 A-Team Van
Highway Patrol Buick
Batman Batmobile (Review)
Riptide 1960 Corvette
Batman Batmobile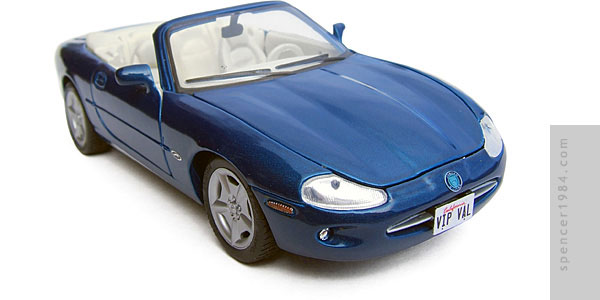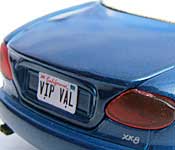 I had originally bought this model to turn into the Misfile Jaguar, but after I found out that a proper coupe existed this became an extra car in my collection. I had no particular ideas for it, but remembered seeing a very similar Jaguar in 1/64 a few years ago as part of Johnny Lightning's V.I.P. series of cars from the TV show. A quick trip over to Hollywood Diecast confirmed this, and a stop by Hulu let me know what had to be done for this model to match the show car (it appears in both the opening and closing credits of the first two seasons).
The only thing that really needed to be changed was the interior color: Maisto cast it in black (since the part was also the top of the engine this made sense), but Vallery's car had a tan interior. The car was disassembled, cleaned, and repainted to match various photos of 1:1 Jaguars I found online. I also added mirror glass, put Bare Metal Foil behind the headlights, painted the marker lights, and added a set of "VIP VAL" license plates.