Site Features
Getting Started in the Hobby
Model Categories
Original Kit:
Ultra Sonic Raider
Made By:
LEGO (kit #9449)
Scale:
N/A

Other Cartoon & Anime Models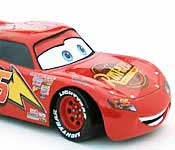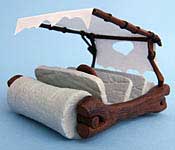 Ninjago Ultra Sonic Raider
Battle Force 5 Saber (Review)
Tiger & Bunny Double Chaser (Review)
Roadster Racers Minnie (Review)
Roadster Racers Donald (Review)
Rugrats Movie Reptar Wagon (Review)
Ben 10 Alien Force Kevin's Car (Review)
F&F: Spy Racers Crawler (Review)
Rick and Morty Space Cruiser
Max Steel Turbo Racer (Review)
Other Toy Models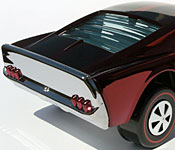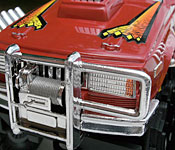 G.I. Joe RAM
Hot Wheels "Boss Hoss" (Review)
R.A.M.S. Wave Warrior (Review)
Matchbox '83 Corvette
Transformers G1 Ratchet
Hot Wheels "Heavy Chevy" (Review)
R.A.M.S. 4 x Force (Review)
Karate Kommandos Corvette
Ninjago Ultra Sonic Raider
Armada Hot Shot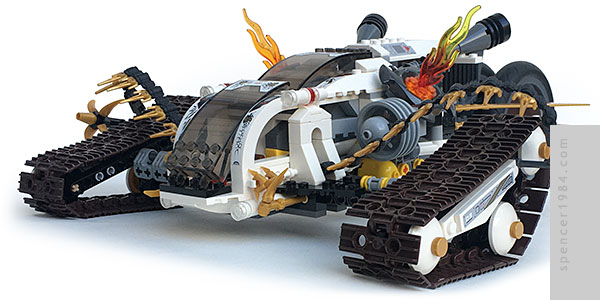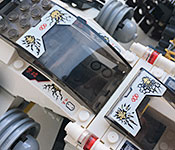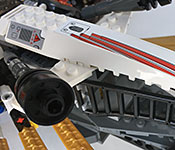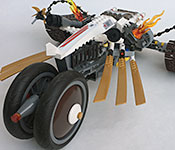 Though I've always been a fan of LEGO, I didn't always follow their in-house media themes like Bionicle, Chima, or Ninjajo. That meant that when I finally did catch up on them, many of the accompanying sets were priced out of my budget or incomplete. Such was the case with the Ultra Sonic Raider, one of the few vehicles from Ninjago: Masters of Spinjitzu that was in more than a couple of episodes.
As with any other rare model kit, I put out some feelers and eventually got a hit: nearby seller, reasonably priced, and assumed complete save Minifigs. Purchase made, I soon received a box of subassemblies and loose parts, the box, and most of the instructions. I broke down the subassemblies into individual bricks, dusted and cleaned everything, and got to building.
It turned out to not be 100% complete, but darn close. Only a few minor parts were missing, and less than $10 later at Bricklink I had a complete Raider. The only challenge turned out to be the stickers, which were applied "close" but not exactly straight (and in two cases, placed on the wrong parts). I was able to carefully remove and re-place them all, using tweezers and a new X-Acto to carefully lift them from the parts. The X-Acto also came in handy when it came to the window stickers, which fogged badly on the clear areas when they were removed. I simply trimmed these to the edge of the opaque printing, which left nothing but the nice clear canopy.
As for the finished model, it's not exactly screen accurate—LEGO wouldn't get that strict with their designs until The LEGO Movie—but it certainly has the look. The biggest difference between this and the CGI is the design of the struts: here they use a standard assembly, whereas the cartoon had simple (and distinctly non-LEGO) beams. It was a minor difference, and I decided to keep the original build. It's also been noted that the toy only seats two, while the TV version could get all four characters in there. And while that's true of seating arrangement, it is possible to have the second and fourth figures standing to give a pretty close approximation.
Which sums up my overall impression of the kit: it's a big, fun, kind of silly design that works well for everything its trying to do even if it doesn't quite get things 100% perfect.