Site Features
Getting Started in the Hobby
Model Categories
Original Kit:
2013 SRT Viper GTS
Made By:
Maisto
Scale:
1/24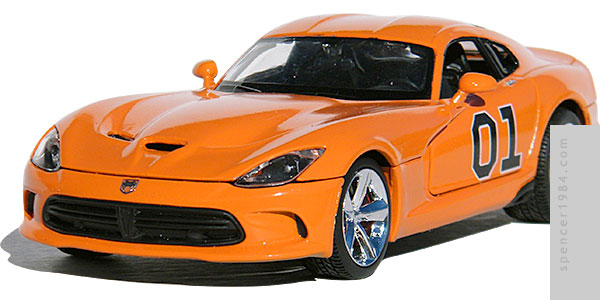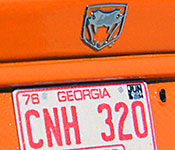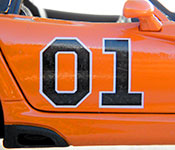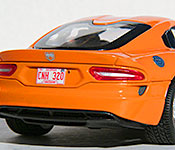 Cool Fact
Shooter Jennings, son of the original Balladeer Waylon Jennings, performed the theme song "Good Ol' Boys" for the AutoTrader ad
With all of the controversy, reboots, and just general chatter about the Dukes of Hazzard existing in the 21st century, the AutoTrader ads were a nice reminder of the simple chemistry between John Schneider, Tom Wopat, and the General Lee. Ending the commercial with a Viper was even a fine choice in my book; I can't believe that they'd ever get rid of their four-wheeled friend, but I can accept that they'd let him spend some more time enjoying retirement at the Duke farm while they're tearing up some modern ride.
The project itself was very simple: I stripped one of Maisto's VX Vipers, repainted it Header Orange, and made a set of door numbers based on my earlier build but reduced to fit the Viper's doors. The tires are the original Viper parts, but mounted on a set of modified wheels from Revell's 2009 Dodge Challenger over parts box disc brakes. A little detail painting, chrome aftermarket emblems, and a custom license plate finished off this latest addition to the Duke boys' garage.