Site Features
Getting Started in the Hobby
Model Categories
Original Kit:
'78 Trans Am
Made By:
AMT/Ertl (kit #6316)
Scale:
1/25

Other Burt Reynolds Models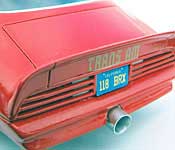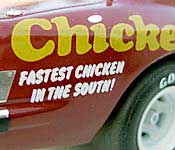 Stroker Ace Thunderbird Stock Car
Hooper Firebird
Smokey & the Bandit 2 Firebird T/A
Sharky's Machine Dodge Diplomat
Smokey & the Bandit Firebird T/A
Other Firebird Models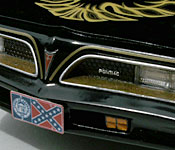 Knight Rider Legends KITT
Thunderbolt & Lightfoot Firebird T/A
Hooper Firebird
Knight Rider KITT
'72 Trans Am (Review)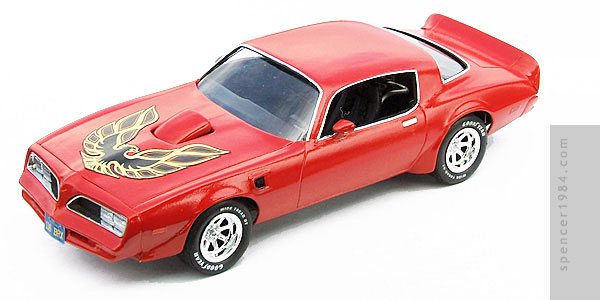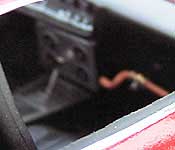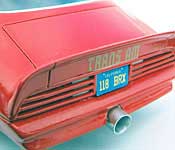 Cool Fact
Reynolds' line "Cliff's been working overtime" (during the final stunt sequence) referred to Cliff Wenger, the stunt coordinator for the movie.
Burt Reynolds has been permanently linked to the late-1970s Firebird Trans Am, and although Smokey & the Bandit is the most obvious time the two got together, it wasn't the only only time. In Hooper, a T/A hardtop served as the car set to make a record-setting jump using the most unlikely propulsion system ever invented...I'm still not sure why they needed to install a quarter ton of equipment in the back seat of the car when solid-fuel rockets had been around since the 13th century. Heck, the model rocket engines they used in the pilot episode of Mythbusters were able to crank out 1,500 pounds of thrust each, and they were roof-mounted.
Physics aside, I tried to build this as close to the movie car as possible. Knowing the limitations of this older tooling, I opted to glue the hood shut so that I'd be able to block sand the whole thing and avoid fit problems later on. I also used the kit-supplied roof panels to convert the car from a T-top into a hardtop, but the drip rails didn't quite line up so I simply sanded them off and made my own. The rest of the T/A body accents went on better than I expected, with only minimal cleanup required. The sideview mirrors provided in the kit looked terrible, so I replaced them with a set from a similar-vintage Camaro.
The chassis was modified with a set of skid pans to protect the engine & drive train, and scratchbuilt heavy duty shocks were installed in the rear. I used a parts box Corvette engine, with minimal detailing since it was essentially hidden. Although the movie car looked like it retained the stock exhausts, I doubt that a true stunt car would've kept such a restrictive system in place. So I replaced the stock pipes with a set of short dumps made from aluminum tubing. The 8-spoke wheels came from AMT's Chevy Blazer kit, and tires came from a Johnny Lightning diecast car.
Inside, I modified the dashboard to include the new gauge cluster, added seat belt retainers to the seats, added racing harnesses, and scratchbuilt the engine for the back seat.
Colors are relatively simple on this car: Banner Red outside and Semi-Gloss Black inside. The trim was done with metal tape, and a combination of custom & kit-supplied graphics finished things off.