Site Features
Getting Started in the Hobby
Model Categories
Original Kit:
1600 Spider "Duetto" 1966
Made By:
Leo Models
Scale:
1/24

Other 1960s Movie Models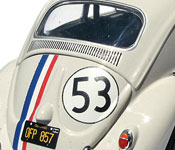 Batman Batmobile
Hot Rods to Hell Corvette
The Graduate Alfa Romeo
Bullitt Mustang
Batman Batmobile (Review)
Red Line 7000 Ford Galaxie
Fireball 500 Kustom Barracuda
The Dirty Dozen Jeep
The Love Bug Herbie
From Russia with Love Chevrolet Truck
Spinout Shelby Cobra (Review)
101 Dalmatians Cruella's Car (Review)
2001: A Space Odyssey Monolith
Batman Batmobile (Review)
The Great Escape Bike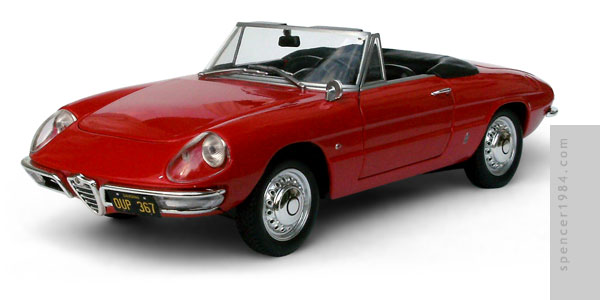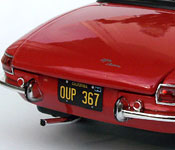 I ended up spending more time removing the packaging than working on this model, and unfortunately not just because it needed so few alterations. The outer packaging was simple enough - the poorly made blister card had almost completely deteriorated - but Leo Models continues the tradition of keeping the doors, hood, and trunk closed with a series of small round stickers. These stickers left a lot of residue on the body, and thanks to the proximity of delicate markings there was no way to clean it off easily. I ended up spending over an hour carefully scrubbing and polishing around the wipers, door handles, and scripts before it was finally presentable. I then discovered that they used two different types of screws to hold the car to the base, and that the ones attached to the car itself were tiny, deeply set, and stiff enough that my attempt to remove them hollowed out the head of one of them. I finally had to cut the base apart with a set of side cutters to get the car free.
Fortunately, once the excretable packaging was gone, I was left with a pretty decent little car. I removed the original license plates and added a screen-accurate set, as well as a new side-view mirror. To be 100% accurate I should remove the Carello headlight covers, but I like the look of them so much I decided to leave them on for now.