Made By:
Greenlight Collectibles
Scale:
1/24
MSRP:
US$24.99
Overview:
Packaging (Design):
8/10
Packaging (Durability):
9/10
Casting (Body):
8/10
Casting (Interior):
8/10
Casting (Chassis):
7/10
Casting (Engine):
7/10
Paint (Exterior):
7/10
Paint (Interior):
9/10
Paint (Trim/Graphics):
9/10
Overall Panel Fit:
8/10
Total Score:
8.0/10

Other 2010s Movie Models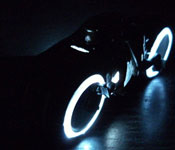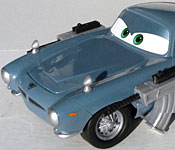 Edge of Tomorrow Sgt Vratraski
Furious 7 Maximus Charger (Review)
Fast 5 '11 Charger Rio Police
Safe Crown Victoria
Furious 7 '70 Road Runner (Review)
Furious 6 '69 Mustang (Review)
Transformers 4 Optimus Prime
Star Wars Rey's Speeder (Review)
Incredibles 2 Incredibile (Review)
Need for Speed 2015 Mustang GT
Men in Black III Taurus SHO (Review)
Jurassic World Mercedes-Benz 6x6
Deuce of Spades '32 Ford
Atomic Blonde Porsche 911
Transformers 5 Crosshairs (Review)
Transformers 5 Hot Rod (Review)
Deadpool Taxi
Big Hero 6 Baymax (Review)
The LEGO Movie Cycle
Furious 6 GT-R Ben Sopra (Review)
Other Police Models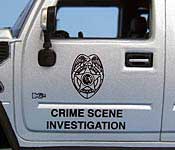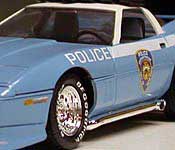 iZombie Police Car
Highway Patrol Buick
Peacekeepers Ford Expedition
You're Under Arrest Crown Vic
Men in Black III Taurus SHO (Review)
CHP Diablo
CSI: Miami Hummer H2
Mad Max V8 Interceptor (Review)
LAPD Monte Carlo SS Aerocoupe
The Bourne Ultimatum NYPD Impala
Jaws Blazer
Transformers Saleen S281
NYPD Corvette
Sharky's Machine Dodge Diplomat
Safe Crown Victoria
Animal Precinct Crown Victoria
The Terminator Dodge Monaco (Review)
Resident Evil Raccoon City Police Car
Transformers 280ZX
Short Time Dodge Diplomat
Other Charger Models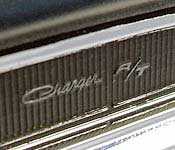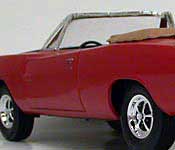 Fast 5 '11 Charger Rio Police (Review)
Bullitt Charger
Furious 7 '70 Charger
Wheels of Terror Charger
Fast 5 '70 Charger
Furious 7 Off-Road '70 Charger
Agents of SHIELD Hell Charger
Blade'68 Charger
Dukes of Hazzard General Lee
The Fast & the Furious '70 Charger
Dirty Mary, Crazy Larry '69 Charger
"City Slicker" '69 Charger
'69 Charger (Review)
Half-Life 2 Muscle Car
Collier & Co: Hot Pursuit Traveller
House of Wax '68 Charger
The Philadelphia Experiment Charger
Death Proof '69 Charger (Review)

Need for Speed '69 Charger (Review)
Joe Dirt '69 Charger Daytona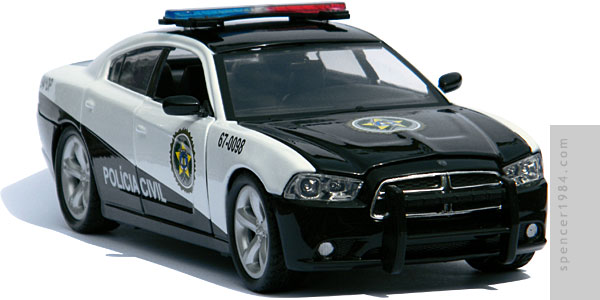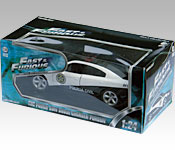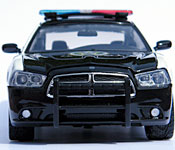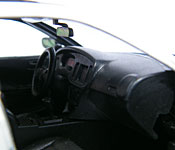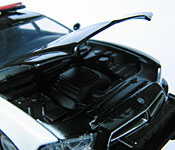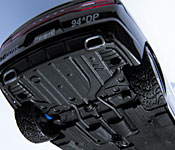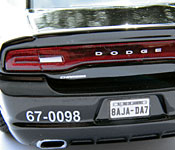 Background
In Fast Five, Toretto and his crew plan one final heist before retirement: the theft of US$100 million from crime lord Hernan Reyes from his vault in Rio de Janeiro. When none of the team or local street racers' cars prove fast enough to evade the security cameras between them and the vault, they revise the plan to "hide in plain sight" by using stolen police cars to avoid suspicion. Immediately after stealing the cars, Dom, Brian, Han, and Roman engage in a four-way drag race for $1 million.
Packaging
Greenlight's Hollywood-licensed vehicles each come in a box with unique printing and a slightly different cutout for the window. For the Charger, the box is primarily black with a blue textured pattern on the front and lower halves of the end flaps. The Greenlight logo, scale, and "Limited Edition" are printed on every surface, and the movie logo is printed on every surface except the bottom. "Adult Collectible" is on the top, back, and both end flaps, while "Official Movie Merchandise" is on the front, back, and both end flaps. A larger "1:24" is on the front panel to the right of "Rio Police 2011 Dodge Charger Pursuit." The back panel and end flaps have images of the car, though they have 67-0106 on the front fenders instead of the 67-0098 on the diecast (more on this under "Accuracy"). The back panel also has a marketing paragraph about the movie as well as the URLs for the movie and the studio. The interior tray has a black base and a gray textured background, and the car is held in place with two screws with a plastic band holding the doors closed and a rubber band holding the hood closed. The title displayed on the box is a bit confusing: it appears that either Greenlight or Universal are trying to use "Fast & Furious" to refer to the series as a whole, but "Fast & Furious" was the proper name of the fourth movie in the series (set on the US/Mexico border). The movie that this car appeared in was Fast Five, so the box art makes it look like the designers missed by one movie.
Casting/Paint
This was not an in-house casting by Greenlight, and as such it does not feature the high level of detail seen on some of their other castings. It is still pretty good, with no major flaws and a generally straight casting. There is a bit of a rough spot on the left front fender, and I wish the panel lines were better defined as you can make out the ghosts of door panels and body contours but they look rather soft. The headlights are clear with chrome buckets, the grille is a separate chrome plated piece with painted mesh, the push bar and roof light base are black plastic, and the taillight panel and roof lights are transparent colored plastic. All of these separate pieces are very nicely done and assembled well. The engine, chassis, and interior are simply cast in black plastic, though the dashboard has some outstanding gauge faces and a separate rear-view mirror (with chrome "glass") is mounted overhead. The wheels are silver plastic with vinyl tires Paint is decent for the most part, though the black has wandered over onto the left front fender a little and the diagonal line on the left side drops at the door break. The logos and numbers are printed beautifully, and you can easily make out the Dodge emblem and "Policia Civil do Rio de Janeiro" in the door and hood shields. Other than the shields and door/fender IDs, all of the paint apps are done in silver: the tailpipes, Charger badge, and backup lights, and driving lamps. A nicely printed 8AJA-DA7 license plate is mounted to the back bumper.
Features/Accessories
The doors & hood open, and the front wheels can be posed. They are tied to the steering wheel, but have very little movement.
Accuracy
Overall, the proportions look very good and it measures out to a good 1/24 scale. The markings are mostly screen-accurate, though the front bumper should have a white triangle to make the black line up with the trailing edge of the headlight. This is most likely supposed to be Dom's car: we never got a close-up of his car during the initial line up, but we did get to see the cars driven by Roman (#106), Han (#608), and Brian (#114). There was a #098 shown during the race, but there was also a #327 and the exterior shots and interior action seldom matched up during the race, so there is a little wiggle room here.
Overall
Diecast manufacturers have two ways of approaching movie cars: make an all-new tooling that matches a thoroughly researched prototype, or use an existing tooling and make it match up as closely as possible to something that was used on screen. The former is very risky, and manufacturers often have to raise their prices to make it worthwhile. The latter is much safer, but often results in little known "background" vehicles or ridiculously inaccurate replicas (such as a 2-door Supernatural Impala). Every once in a while, though, an existing tooling can be used to make a proper "star car," and that's the case here. Dom's '70 Charger is more famous, but in Fast Five the '11 Police car saw more action on-screen. And while there area few things that I wish had been done better, it is a solid piece. Recommended.
Have a question, comment, or criticism about this review?
Send me an e-mail
with your thoughts!