Site Features
Getting Started in the Hobby
Model Categories
Astromech Droids
Labor/Service Droids
Medical Droids
Military Droids
Protocol Droids
Starship Droids
Other Droids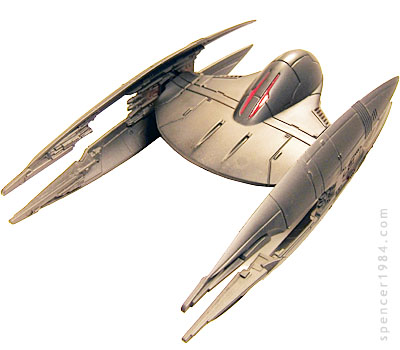 This started as one of the blue-and-gray striped droids from the Revenge of the Sith line. I far prefer the Phantom Menace-style dark gray, and so wanted to repaint this droid to look like one of those. With a few sprays of DupliColor Gunmetal, some generous weathering, and reflective safety tape for the eyes, I had a much more serious-looking droid to join the ranks.
Have a question, comment, or criticism about this model?
Send me an e-mail with your thoughts!