Site Features
Getting Started in the Hobby
Model Categories
Original Kit:
Honda Integra Type R
Made By:
Fujimi (kit #03540)
Scale:
1/24

Other Misfile Models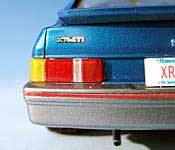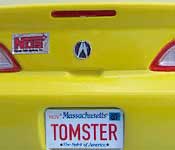 Ash's Merkur XR4Ti
Emily's Nissan 240SX
Ash's XR4Ti Monster
Tom's Acura RSX-S
Brent's BMW M3
Kate's Jaguar XKR
Other Comic & Manga Models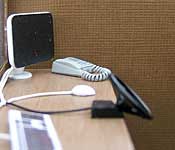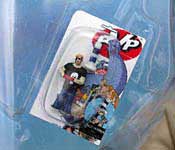 Legends of the Dark Knight #5 Batmobile
The Circuit Wolf Lotus Europa
Cyber Formula SIN Asurada (Review)
Misery Machine
DC Bombshells Supergirl (Review)
G.I. Joe RAM
Murciélago Lamborghini Roadster
Cyber Formula Experion Z/A-8 (Review)
Cyber Formula Asurada AKF-11 (Review)
Judge Parker Corvette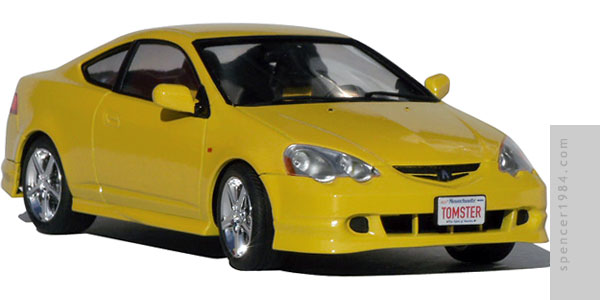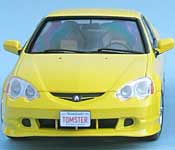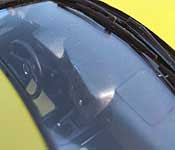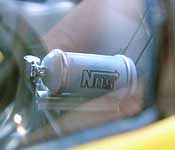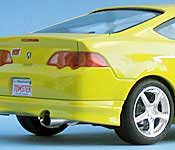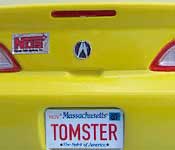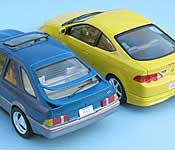 This is my second model based on the cars from the webcomic Misfile. Featured during the first major race sequence, Tom's Acura RSX-S was the second car to make an appearance in the comic. It was destroyed during that race, and although he bought a nearly identical car immediately afterward we have yet to see it again in any "storyline" capacity.
I based the model on Tom's first Acura, without the rear spoiler. I wanted to keep it the same scale as Ash's Merkur, which narrowed my options for donor kits. I ended up using Fujimi's Honda Integra Type R, which was perfect save for the fact that it only came with a right-hand drive dashboard. I cut apart and rearranged the main parts of the dashboard, then used plastic stock to rebuild the rest of it.
With the dashboard underway, I started in on the rest of the kit, making the appropriate modifications as I went. The suspension was lowered a scale two inches, and the wheels were replaced with 5-spoke Cobra wheels. Inside, the front seats were modified with custom inserts, the steering wheel was replaced with a racing wheel, and a large Nitrous bottle was added as per the comic.
The body was left essentially stock; the only real change was converting the windshield wipers to sweep the other direction. Details include a scratchbuilt the megaphone exhaust and Acura badges to replace the original Honda badges. I also made a set of vanity plates and the infamous "NOS" sticker for the rear - although the exact colors were never mentioned, I felt a foil sticker was appropriately obnoxious for Tom's car. The final paint job is Krylon Yellow and Gloss Black.