Site Features
Getting Started in the Hobby
Model Categories
Original Kit:
Lamborghini SE
Made By:
Maisto
Scale:
1/24

Other Transformers Models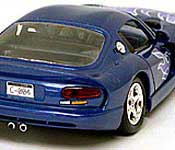 G1 Ratchet
G2 Soundwave
The Last Knight Hot Rod (Review)
G1 Nightbeat
Transformers Bumblebee
G1 Hoist
Robots In Disguise R.E.V.
Armada Hot Shot
Revenge of the Fallen Skids
Beast Wars Optimus Primal
Age of Extinction Optimus Prime
Robots In Disguise Prowl
Energon Hot Shot
Dark of the Moon Roadbuster
G1 Bluestreak (Anime)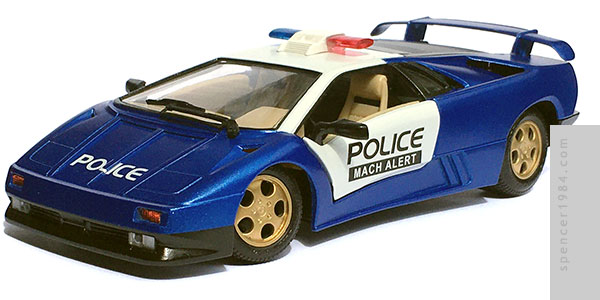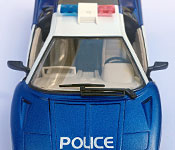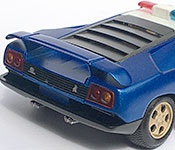 Way back when I posted my original Prowl/Mach Alert custom, I noted that I had left that Diablo stock to further highlight the differences between it and his "Super" form. I also got a little help from the base vehicle here, using Maisto's Diablo SE with its rear window slats, larger spoiler, more aggressive intakes, and bigger wheels.
After the car was disassembled and the body stripped of its original paint, I removed all of the flash and parting seams and gave it a good final cleaning with Eastwood's Pre Painting Prep. The new luggage lid was scratch built from 0.040" sheet styrene and 0.040" x 0.060" styrene strips, sanded low at the front and filled at the back to create Prowl's unique ridged bonnet. I then primed and painted all the body parts Tamiya TS-26 Pure White, masked off the roof and A pillars, and painted the rest of it Model Master GTS Blue Pearl. The trim was all done in semi gloss black, and the engine cover was painted Tamiya TS-38 Gun Metal. I wanted to include the gold wheels, though toned down a bit from the bright vac-metalized plastic of the original toy, so I painted them Tamiya TS-21 Gold.
Finally, the Police markings were all custom decals I drew up and, as with the original Prowl, I used the light bar off the toy this model is based on.