Original Kit:
Hajime's Celsior
Made By:
Aoshima (kit #41246)
Scale:
1/24

Other Comic & Manga Models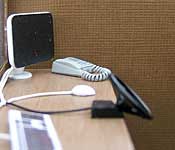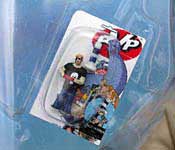 Shakotan Boogie Yanky Mate! Z
DC Bombshells Harley Quinn (Review)
Evangelion Renault Alpine A310
Detective Comics #597 Batmobile
Transformers Optimus Prime
Detective Comics #800 Batmobile
Garfield Beach Car (Review)
Ctrl-Alt-Del Zeke
Misfile XR4Ti
Beetle Bailey Jeep
Cyber Formula Experion Z/A-8 (Review)
PvP Mini Cooper
Cyber Formula Fire Superion (Review)
DC Bombshells Poison Ivy (Review)
DC Bombshells Batgirl (Review)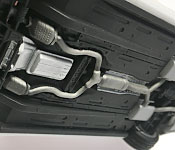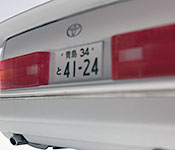 As with Akira's "Yanky Mate!" Z, this was essentially a box stock build of Aoshima's Shakotan Boogie Celsior kit. This was itself a modified reissue of their stock mid/late-1990s UFC11 kit, with new suspension parts and wheels to give it the proper stance and aero parts for the front bumper and decklid.
Assembly was only slightly trickier than anticipated, thanks entirely to the custom parts. First, the lower front bumper had to be cut off to properly fit the air dam, leaving a fairly thin edge joint. Along with minimizing the glue area, this also made fitting the new part somewhat subjective. It also made final assembly more difficult, because taking off that bumper piece also meant taking off the tabs that located and held the chassis. The other tricky part came with the rear axle, which was designed for a stock ride height and had to be bent to fit the lowered stance. One of the two broke at the boot, but it was a clean break so it was easy enough to glue back together once the rest of the suspension was lined up.
Other than those few spots, this went together easily with no major work required. I cleaned up a few parting seams around the corners, deepened the panel lines (especially necessary around the rear windows), and gave the body an overall light sanding to remove any high spots. The sideview mirrors were cast in brown while the rest of the body was cast in white, so I started with Napa gray primer to give everything a nice even base. I then switched to Tamiya white primer and finally Tamiya TS-26 Pure White for the top coat. Trim was done with a combination of BMF, Molotow Liquid Chrome, and aftermarket Toyota logos. The lights were colored using Sharpie markers.
Inside, I liked the cast plastic color for the darker brown and so masked off those parts and sprayed everything else with Model Master Desert Sand. I also masked off and sprayed the glass with Testors Flat Black to create the windshield surround and give the rear windows a good dark "limo tint."
Even though the chassis was made up of only a few parts, the casting was excellent and I wanted to highlight some of the work here. I painted the engine, exhaust, and other details, then sprayed the whole thing with Testors Dullcote. A little bit of weathering, particularly on the exhaust components, really made it pop. Once again I was impressed by how Aoshima was able to rework the stock parts to give this kit the appropriate ground-scraping stance and yet retain the fully functional steering.
The only non-kit parts I used in this build were the license plates, which out of the box were simply "シャコタン ブギ" ("Shakotan Boogie") in white on a black background. I've previously mentioned my dislike of "title" plates, so I made up a set of fake but reasonable-looking passenger car plates based on the kit's product number in the "Aoshima" prefecture.