Original Kit:
1970 Dodge Charger
Made By:
Revell (kit #85-1525)
Scale:
1/25

Other Fast & Furious Models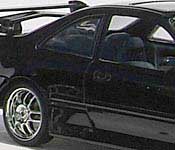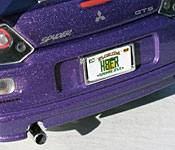 F8 of the Furious Ripsaw (Review)
Furious 7 '70 Road Runner (Review)
F8 of the Furious Plymouth GTX
Furious 7 Off-Road Challenger (Review)
Furious 7 Off-Road '70 Charger
2 Fast, 2 Furious Evo VIII (Review)
Furious 7 HyperSport (Review)
The Fast & the Furious Chevelle
Furious 7 '70 Charger
Furious 7 Supra
Fast 5 '70 Charger
Fast & Furious Chevelle (Review)
Fast 5 '11 Charger Police (Set)
Spy Racers Rally Baja Crawler (Review)
Fast & Furious '70 Charger
Other 2010s Movie Models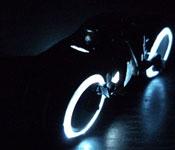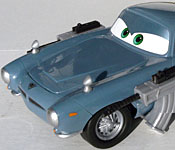 Hobbs & Shaw Peterbilt (Review)
Transformers 5 Hot Rod (Review)
Tron Legacy Sam's Light Cycle
Furious 7 '72 'Cuda
Batman v Superman Batmobile
Men in Black III Taurus SHO (Review)
Fast 5 '11 Charger Rio Police
Fast 5 Nissan GT-R (R35)
Furious 7 Off-Road Challenger (Review)
LEGO Batman Batmobile
Cars 2 Finn McMissile (Review)
Dark of the Moon Leadfoot
Men in Black III Ford Galaxie
F8 of the Furious Chevy Fleetline
200 MPH Nissan 370Z
Other Charger Models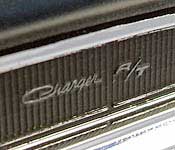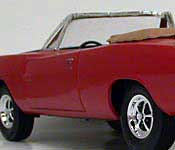 Death Proof '69 Charger (Review)

Furious 6 '69 Charger Daytona
Fast & Furious '70 Charger
Dukes of Hazzard (movie) General Lee
Wheels of Terror Charger
Blade'68 Charger
Half-Life 2 Muscle Car
Bullitt Charger
The Fast & the Furious '70 Charger
'67 Charger (Review)
Furious 7 Maximus Charger (Review)
Agents of SHIELD Hell Charger
Fast 5 '11 Charger Rio Police (Review)
Dirty Mary, Crazy Larry '69 Charger
"City Slicker" '69 Charger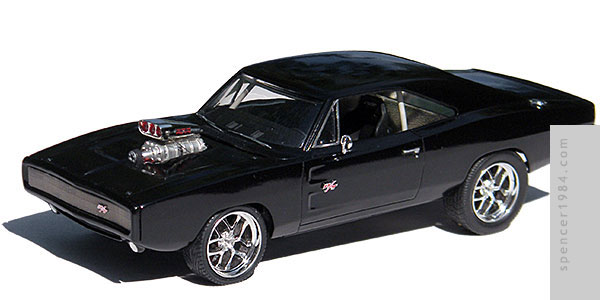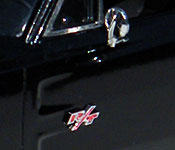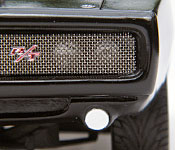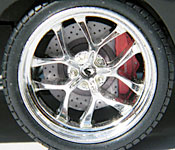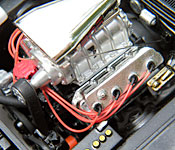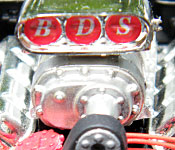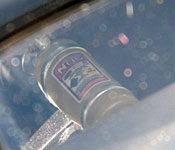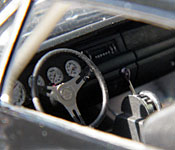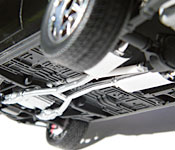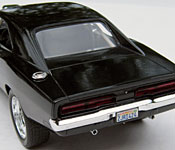 Once again I visit Revell's diecast Charger for a Fast & Furious custom. As before, I started with a complete disassembly and stripping. Once that was done, I reworked just about every part of the car.
The chassis received a complete exhaust system from Revell's plastic kit, modified to fit the diecast's header pipes and finishing with aluminum tubing for the tailpipes. I also filled in the screw hole in the gas tank and did some basic paint detailing. Lastly, I replaced the wheels with a set from Jada's diecast. The oversized rear tires were OK to use, but I replaced the front tires with a set from my parts box to give the car a more correct stance. I originally planned to use the brakes from Jada's car as well, but there wasn't enough room to fit them between Jada's oversized wheels and Revell's undersized wheel openings. So I decided to fake it: I found a good photo of a performance disc brake, resized it to fit the wheels, and printed it out. Laminating two images back-to-back gave me enough detail to look good from both sides while being slim enough to fit inside the wheels.
Inside, the sides of the tub were refinished in BMF, the dashboard was modified to include a racing instrument cluster, a pair of late model racing seats with custom logos were added, and a nitrous bottle was mounted to the floor behind the seats. The roll bar and shifter were completely scratch built, and the steering wheel is a scratch built rim mounted on PE spokes.
The engine received a deeper oil pan (partly thanks to the original one breaking while I was trying to disassemble the engine), the hole through the block was filled in, and a proper supercharger belt replaced the scrawny thing that was originally there. This meant that the radiator had to be moved forward, and the other belts & hoses had to be rerouted to accommodate. There was only the hint of a distributor on the diecast's engine, so that was replaced with an HEI unit from my parts box and the engine was wired. The blower hat was mounted slightly lower as per the movie car's switch to EFI, and finished with custom decals, throttle linkage, and fuel lines. The whole unit was then attached to a 727 automatic transmission from Morgan Automotive, which replaced the original transmission with little trouble.
Body modifications were minor: I relieved the front and back corners of the rear wheel openings a hair, and removed the cover over the supercharger belt and the front side markers. Everything was painted gloss black, with BMF for the wing window frames, aluminum tape for the parking light blanks, printed details for the hood pins, and fine mesh for the grille. The badges and mirror came from a Revell kit, and with a final cleaning/polishing Dom's Charger was ready to hit the street.