Site Features
Getting Started in the Hobby
Model Categories
Original Kit:
The Batmobile: Two-Face's Escape
Made By:
LEGO (kit #7781)
Scale:
~1/24

Other Batmobile Models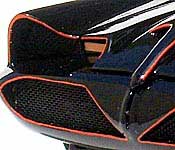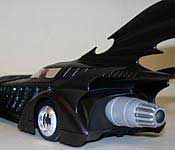 1987: Batman #408 interior
2006: Batman: Man-Bat
1964: Batman #164
1966: Batman
1995: Batman & Robin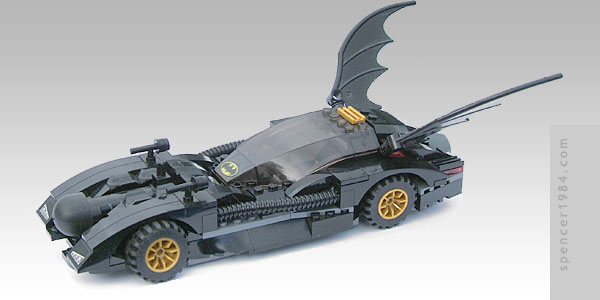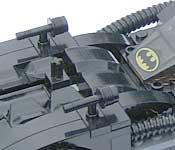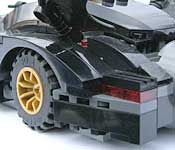 I generally keep my LEGO builds in a separate section of this site, and I seldom include them here unless they're all-new designs that I've created. I decided to make an exception here for three reasons: first, because technically this has been modified slightly from its original kit with the addition of the fender guns and new wheels to match its appearance in LEGO Batman. Second, I figured that if it was a unique design that appeared in a non-LEGO video game I'd make sure to build it and add it to the collection, so this one ought to count as well. And finally, because it was too perfect to not include: the scaling is a near-spot on 1/24, it was a set I already had on my shelf, and I've been a fan of these video games since LEGO Star Wars. Just consider it a Snap-Tite model with simpler than usual modification possibilities.