Site Features
Getting Started in the Hobby
Model Categories
Original Kit:
2007 Ford Crown Victoria Police Interceptor
Made By:
Motor Max
Scale:
1/24

Other 2010s Movie Models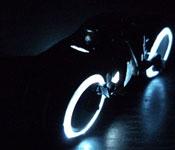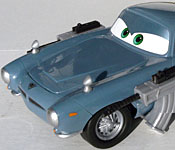 Planes Dusty Crophopper (Review)
Furious 7 Lykan HyperSport (Review)
Furious 6 '69 Charger Daytona
Transformers 4 Optimus Prime
Incredibles 2 Incredibile (Review)
Zootopia Police Cruiser (Review)
Born 2 Race Subaru Impreza WRX STi
F8 of the Furious Ripsaw
Need for Speed 2014 Mustang (Review)
200 MPH Nissan 370Z
Other Police Models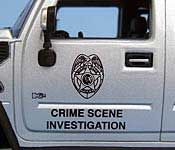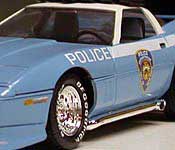 CSI: Miami Hummer H2
Men in Black III Taurus SHO (Review)
Short Time Dodge Diplomat
Transformers 280ZX
The Bourne Ultimatum NYPD Impala

Thanks to their popularity in movies and TV shows, I've amassed a decent collection of Crown Victorias. The growing collection and occasional custom mean that inevitably I run into a damaged piece. Such was the case with this one, where I accidentally cracked the rear window trying to take it out. Not a huge deal, but it meant that my original plan for it got shelved. Then I happened to watch Jason Statham's Safe, with its mid-movie chase scene involving a black Crown Vic with the rear window blown out. Perfect!
I finished disassembling the car, separating the dash, center console, and door panels for ease of painting. These were all done in either Tamiya light gray primer or Duplicolor semi-gloss black. some minor details like the door handles were painted, and everything was reassembled. I cut out the damaged rear window, and glued the rest of the glass in place. The surrounds, as well as the headliner and roof pillars, were painted Flat Light Interior Gray as it nearly matched the Tamiya primer used elsewhere.
To make the shattered glass, I masked off the front seat area and door panels, then sprayed the interior with a coat of Tamiya Semi-Gloss Clear. While that was still wet, I sprinkled the area with table salt. This was given a few minutes to tack, and I went back with a stiff-bristled brush to remove any granules from places where I didn't want them (like the vertical seat back).
Everything was reassembled, and I added a set of screen-accurate license plates and painted the side window trim with a silver Sharpie to finish it off.