Site Features
Getting Started in the Hobby
Model Categories
Original Kit:
Wild Animal Kingdom House Mouse
Made By:
Papo (#50205)
Scale:
N/A

Other Transformers Models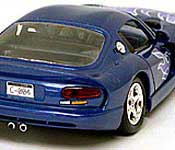 Beast Wars Grimlock
Dark of the Moon Leadfoot
G2 Optimus Prime
Revenge of the Fallen Sideswipe
G1 Nightbeat
G1 Red Alert
Age of Extinction Optimus Prime
Dark of the Moon Roadbuster
Robots In Disguise WARS
G1 Jazz
G1 Huffer
G1 Sideswipe
G2 Sideswipe
Robots In Disguise Side Burn
G1 Road Rage
G1 Ladybug
G2 Soundwave
Beast Wars Rattrap
Transformers Jazz
Revenge of the Fallen Bumblebee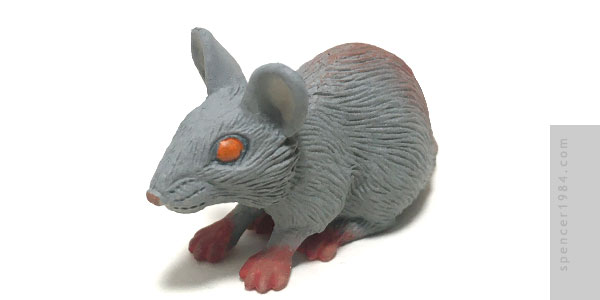 Next up in my custom Beast Wars figures is Rattrap. Unfortunately, no true rats are available at ht size I wanted, so I went with Papo's House Mouse as a starting point.
I cleaned up the parting lines and resculpted the fur on his back where the lines had interrupted the pattern. He then recieved a base coat of light gray, followed by dry brushing of AK Interactive's flesh tones on his nose, feet, back, and tail to match the original toy's colors. Finally, I added a dot of Testors Fluorescent Orange to each eye.