Site Features
Getting Started in the Hobby
Model Categories
Original Kit:
1971 Ford Mustang Sportsroof
Made By:
MotorMax
Scale:
1/24

Other Mustang Models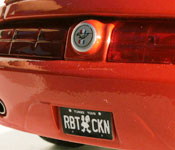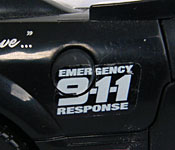 GT Convertible Concept (Review)
'06 Mustang 2 (Review)
Need for Speed 2015 Mustang GT
"Boss Hoss" Mustang (Review)
Gunsmith Cats Shelby GT500
I Am Legend Shelby GT-500
Diamonds are Forever '71 Mustang
'96 Boss Shindoa
GT Coupe Concept (Review)
Robot Chicken Turbo Teen
Other 1970s Movie Models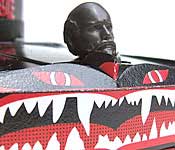 Mad Max V8 Interceptor (Review)
The Godfather Cadillac
Gone in 60 Seconds Eleanor Mustang
Kelly's Heroes Jeep
Diamonds are Forever '71 Mustang
Hooper Firebird
Animal House Deathmobile
Thunderbolt & Lightfoot Firebird
Star Wars C-3PO & R2-D2
Duel Peterbilt Tanker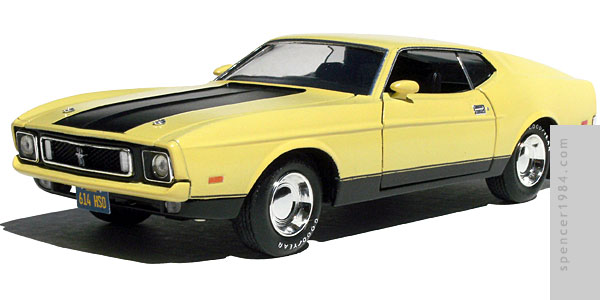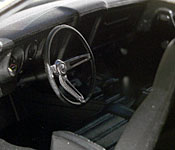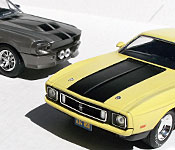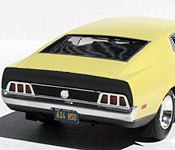 Eleanor had been on my "want to build" list for several years, but models of the '73 Mustang fastback are essentially nonexistent (the choices being limited to AMT's race-only "Macho Mustang" and Jada's slammed Mach 1). Knowing that I was going to have to do some custom work no matter which path I chose, I opted to do he same thing H.B. Halicki did when he made Gone in 60: I started with a '71 Mustang and partially updated it to look like a '73. I decided to use MotorMax's '71 Sportsroof as a base. It had the correct "flat" hood, and the correct wheels were an easy swap.
I stripped the body and repainted it with ScaleFinishes 6E Medium Bright Yellow. This was my first time using ScaleFinishes' paints, and I was very happy with how well they went on - I'll definitely be using more of their colors in the future. Once that was dry, I painted the hood, fascias, and rockers, then added the pinstripes using Detail Master's 1/64" tape.
The grille was made by removing everything but the chrome surround, then making a new grille out of mesh. I used a center emblem from a damaged Mustang diecast I found at a local thrift store, and fabricated '73-style lights to complete the look. I also added a set of mirrors from Modelhaus, hood pins from my parts box, scratchbuilt mud flaps, and replaced the original tires with a set of Good Years I had on hand. I also corrected the stance by moving the rear wheels out about three scale inches. Lastly, I added a set of screen-accurate license plates.
Everything else is essentially as it came from MotorMax, with only minor paint and BMF upgrades.