Site Features
Getting Started in the Hobby
Model Categories
Original Kit:
N/A
Made By:
N/A
Scale:
1/24

Other Comic & Manga Models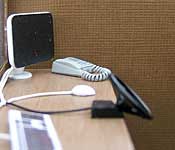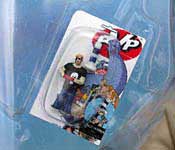 The Circuit Wolf BMW 3.0 CSL
Over Rev! Toyota MR2
The Silver Spectrum Ford Deluxe
Wangan Midnight Devil Z
Cyber Formula SIN Asurada Aero (Review)
Batman: Man-Bat Batmobile
Detective Comics #597 Batmobile
Dilbert Carbicle
Cyber Formula Asurada GSX (Review)
Transformers: Armada Hot Shot
Detective Comics #400 Batmobile
Batman #20 Batmobile
The Circuit Wolf Lotus Europa
It's Walky! 1986 Dodge Ram 50
Ctrl-Alt-Del Zeke
Cyber Formula Knight Savior (Review)
Avengers Chevy Camaro (Review)
Transformers G1 Ratchet
Cyber Formula Fire Superion (Review)
Garfield Parade Car (Review)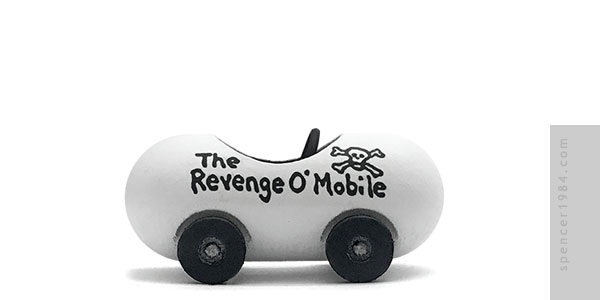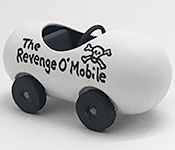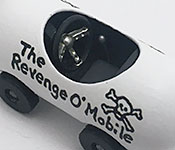 I spent quite a bit of time trying to find a suitable starting point for this one, including options like customizing a diecast car, molding it from putty, or even carving it out of wood. None of these really called to me, though, because I wanted something that captured the clean, simple style of Stephan Pastis' art. I finally decided that 3D printing was the way to go, at least for the main body.
Wanting to keep my costs down, I drew it up as a single hollow part with the wheels already in place and no interior. This was a good plan, but I should have sprung for Shapeways' Fine Detail plastic. Their Strong and Flexible was a lot grainier than I remembered, especially when it's used on a model less than 2" long.
To smooth it out, I applied alternating layers of Testors Glosscote and Tamiya Putty followed by a coat of DupliColor Filler Primer. Once I was happy with the surface, I sprayed everything DupliColor Gloss White and painted the wheels and interior with Apple Barrel acrylics. The "Revenge-O-Mobile" graphics were taken directly from the comic, cleaned up in Photoshop and printed onto clear decal stock. A final coat of Testors Dullcote sealed everything.
Just a few details were needed to finish things off. The seat and steering column were scratch built from styrene stock, the control lever was a straight pin, and the steering wheel was something I found in my parts box.