Made By:
Jada Toys
Scale:
1/24
MSRP:
US$14.99
Overview:
Packaging (Design):
8/10
Packaging (Durability):
8/10
Casting (Body):
9/10
Casting (Interior):
8/10
Casting (Chassis):
7/10
Casting (Engine):
7/10
Paint (Exterior):
8/10
Paint (Interior):
N/A
Paint (Trim/Graphics):
8/10
Overall Panel Fit:
10/10
Total Score:
8.1/10

Other Fast & Furious Models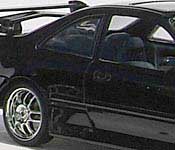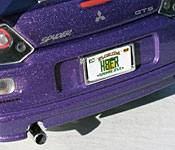 F8 of the Furious Ice Charger (Review)
Fast & Furious Chevelle (Review)
Furious 7 '72 'Cuda
F8 of the Furious Plymouth GTX
Fast 5 '70 Charger
The Fast & the Furious '70 Charger
Fast & Furious '70 Charger
F9 Charger Widebody (Review)
Fast 5 '11 Charger Police (Set)
Furious 7 HyperSport (Review)
Furious 7 '70 Road Runner (Review)
Furious 7 '70 Charger
Furious 6 '69 Charger Daytona
The Fast & the Furious F-150 (Review)
Furious 7 Nissan GT-R (Review)
Furious 6 Nissan GT-R (Review)
Fast 5 '63 Galaxie
Fast 5 '11 Charger Police (Review)
Furious 6 '69 Mustang (Review)
Spy Racers Ion Motors Thresher (Review)
Other 2010s Movie Models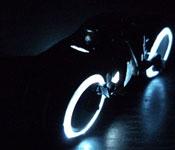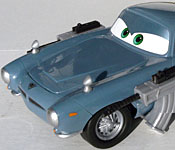 Deadpool Taxi
Planes 2 Firefighter Dusty (Review)
Drive '73 Chevelle
LEGO Batman Batmobile
Incredibles 2 Incredibile (Review)
Men in Black III Ford Galaxie
Furious 7 '70 Road Runner (Review)
The Last Stand Camaro
Furious 7 Lykan HyperSport (Review)
Transformers 5 Crosshairs (Review)
Planes Dusty Crophopper (Review)
Deuce of Spades '32 Ford
Transformers 5 Hot Rod (Review)
Batman v Superman Batmobile
Star Wars Rey's Speeder (Review)
Dark of the Moon Leadfoot
Born 2 Race Subaru Impreza WRX STi
Safe Crown Victoria
Need for Speed Mustang GT (Review)
Fast 5 '11 Charger Rio Police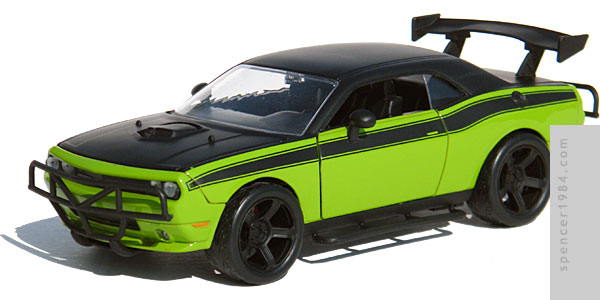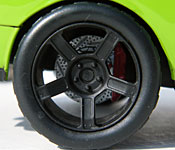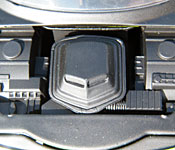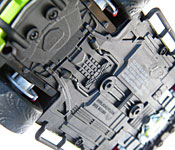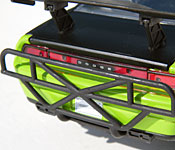 Background
When the team needs to make a desperate rescue in an inhospitable area, they come up with a radical plan to air drop onto the road using specially modified vehicles. Letty's ride for this mission is a late model Challenger that not only serves its purpose in the mission, it also makes the catch when Brian escapes the doomed transport bus.
Packaging
Part of Jada's second wave of 1/24 Fast & Furious cars, this is a mild update to their earlier packaging). The window is framed by angled cuts, with the front panel having text framing the bottom and right edge of the window: "Fast & Furious Official Movie Merchandise" is in the bottom left corner (English only), "Letty's Dodge Challenger SRT8" is a sticker applied to a blank space immediately to the right of that, and a close-up photo of the Charger's engine, a die cast callout, the Jada logo, and the movie title are stacked along the right edge. One end flap is partially made from he folded main window, and has the "official movie..." and close-up engine photo repeated from the front panel. The other end flap has an angled window and the "official movie..." blurb as well. The back panel has a massively expanded "Collect them all!" callout, featuring all of the first wave of cars plus Brian's Nissan Skyline GT-R (R34) in silver and blue variants, Dom's Chevy Chevelle SS in gray and red variants, Brian's Toyota Supra (first movie), D.K.'s Nissan 350Z, Ford GT, Letty's Plymouth Barracuda, and Roman's Chevy Camaro (Off Road). The legal and contact info has been moved entirely to the bottom panel. Inside is an elaborately folded tray, made to keep the box rigid and hold the car at an angle to match the window cutout. Two screws hold the car to the bottom tray, stickers and rubber bands hold the hood closed, more stickers hold the trunk closed, and a plastic band holds the doors closed.
Casting/Paint
Overall very nice work on both fronts. There is a very small rough spot on the top of the left front fender, but otherwise the casting is very clean with excellent panel alignment. The paint is likewise very good, with one or two small specs but otherwise clean with even coverage and good reflection. The black stripes are excellent, but the black anti-glare has two small chips near the front left and back right corners. Silver paint is used for the light buckets, black paint is used for the lower grille and taillight surround, orange paint is used for the front corner markers, and red paint is used for the rear corner markers. The bumpers, step bars, sideview mirrors, and rear wing are cast in a semi-flexible black plastic, while the grille, fuel fill, and wheels are cast in a more rigid black plastic. The headlights and driving lights are cast in clear plastic, while the three-part taillight is cast in transparent red plastic. "Challenger" and "SRT" are printed in silver on the grille, and "Dodge" is printed in silver on the center taillight.
The engine is cast entirely in black plastic, and although made of only a few parts (and partially hidden by the shaker hood scoop) it is easily recognizable as the current 6.1L Hemi. The interior is a stock Challenger, right down to the radio control buttons on the steering wheel and dual cup holders in the center console. Everything is black plastic save for the chrome shift lever. As usual, the seat backs are hollow, but thanks to the fixed side windows and seat position it's nearly impossible to tell. All of the gauges are represented by a single sticker, which doesn't look bad but seems a little cheap when compared to the detailing elsewhere. The chassis appears to have been modified from the Big Time Muscle line, as it has filler panels to narrow the wheel wells and Jada's generic chrome differential. These are done much better than they were on Dom's Charger, and are finished with a set of Jada's typical disc brakes with red calipers.
Features/Accessories
The doors, & trunk open, and the hood can be removed. The hinged parts all use very good hinges, and hold their positions wherever you leave them. The hood fits nicely into its opening, and sits even with the tops of the fenders and front fascia.
Accuracy
It's close, but there are a few details that aren't quite right. The biggest change from the movie car is the smooth roof: as with Dom's Charger, this should have had one hatch for the parachute and a second one for the harpoon gun. This is also an older Challenger than what we saw in the movie, with the pre-2011 front bumper. Finally, although the wing supports aren't wrong per se, they are too heavy. Older cars from Jada had some outstanding lattice work on their wing supports, and it's too bad to see that gone. Scaling is a pretty good 1/24, though the overhangs seem just a hair short.
Overall
Between this and the Road Runner, the second wave of Fast & Furious cars is proving to be a good one for Jada. Letty's Challenger further benefits from being one of the most iconic cars from Furious Seven thanks to its prominent role in the big rescue sequence (and, by extension, the movie's trailer). While the body isn't quite as spot-on as the Road Runner, it makes up for any shortcomings there with a better engine and more detailed interior. As with that one, this is another great addition to any F&F collection and is highly recommended.
Have a question, comment, or criticism about this review?
Send me an e-mail
with your thoughts!