Site Features
Getting Started in the Hobby
Model Categories
Saturday, February 21. 2009
Although models were a bit light this year, there was no shortage of diecast manufacturers on hand this year.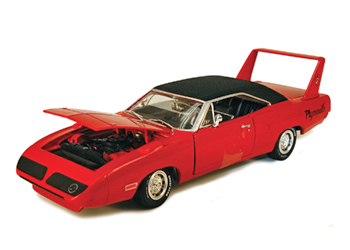 The first booth I stopped by was Learning Curve, the parent company of Johnny Lightning. JL is going to be continuing their line of 1/24 muscle cars in 2009, including some new castings, more chase cars, and some different price tiers. They also reaffirmed their commitment to true 1/24 scale vehicles, instead of the "sort of" 1/24 scale that other companies have drifted into over the last few years. Sadly, they also confirmed that there is currently no hope for a resurrection of their Batman license.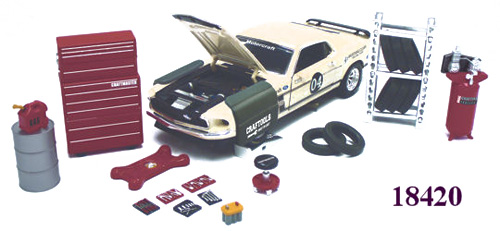 Next up was Phoenix Toys, makers of 1/24 scale equipment and diorama accessories. They are expanding their lineup for 2009, and will have everything from car show accessories to construction equipment to garage items. These will be available in sets as well as some individually sold items like toolboxes, air compressors, and engine hoists. They also have ten finished engines listed in their 2009 catalog, including flat heads, SB/BB Chevys, and SB/BB Fords (no Chrysler or Desoto engines yet). They also have quite a few current and upcoming vehicles, including everything from '34 Ford tankers to a custom Zephyr to vans to muscle cars. Their newest product previewed there was a '63 Corvette split window in silver, and from what I saw it's going to be a great looking replica.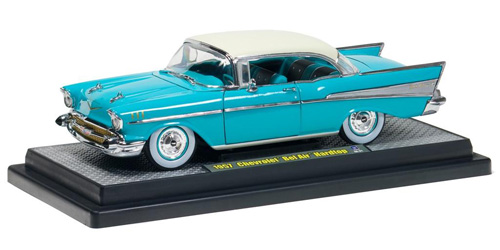 After that it was on to M2 authentics. M2 is primarily known for their 1/64 cars, but they recently introduced a 1957 Chevy in several trim levels (I'm hoping to get a review of one of these up soon). The people there also said that they had plans for a new casting in the near future, most likely a muscle car.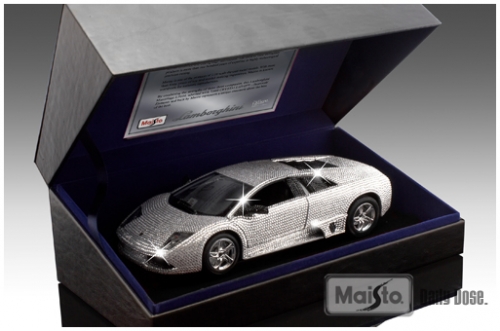 Last but not least was the booth devoted to Bburago and Maisto. They had a ton of vehicles, both current and upcoming, but the coolest of the bunch was their full lineup of
Need For Speed: Undecover
cars. Yes, they also had the crystal Murcielago shown above, but it was 1/18 scale. They also had some teasers up for their upcoming '55 Buick, which looks like it should be awesome.
Online:
JohnnyLightning.com
;
PhoenixToys.com
;
M2Machines.com
;
Maisto.com
;
Bburago.com
All in all, ToyFair 2009 was a great experience. From enthusiastic newcomers to seasoned veterans, there was something for everyone at the show (these posts over the last four days barely scratched the surface of what all was there). Tomorrow I'll return to regular site news, as I've been working on a couple of things that are just about ready to go live.
Comments
Display comments as (
Linear
| Threaded)
No comments