Site Features
Getting Started in the Hobby
Model Categories
Wednesday, February 18. 2009
In the wake of several recalls in 2008, there were several toy manufacturers at ToyFair 2009 that were showcasing items specifically designed to be safer and more friendly (to kids, parents, and the environment). One company in particular stood out to me, especially when I learned that the man who started it had a history in this hobby.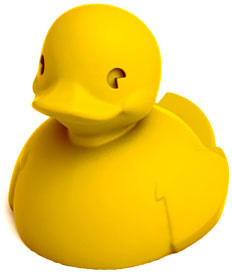 Daniel Monahan is a classically trained sculptor who worked in the entertainment industry editing motion-capture data for film and video games before launching
Angels & Gringos
a couple of years ago. Then last year, Daniel was about to become a father for the first time. Uneasy about the reports coming in about lead, pthalates, BPA, PVC, and other toxins in children's toys, he had the idea to create a line of toys that he could feel 100% confident in.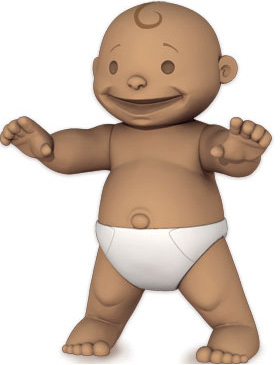 Combining the skills he acquired through sculpture and toymaking with the help of an MIT chemist, a UCLA pediatrician, and his father (entrepreneur Greg Monahan), DANO2 was born. The company currently makes three lines of products: Ducki, Circus Rings, and Tum. All three lines (and all of their variations) are made from medical-grade plastic in factories within the US, and Monahan's style creates a look that is familiar yet unique.
DANO2 is very much a family company, and it is nice to see someone with both the knowhow and the motivation working on a project like this. Hopefully DANO2 will grow with Monahan's family, and we will see more of his work appear in toys for older children as well. Fortunately, there were plenty of options on display at ToyFair for kids who are ready to move on to more hands-on building and painting projects right now. Check back tomorrow when I talk about some of my favorites from this group.
Online:
DANO2.com
Looking for more safe toys for little ones? Check out
AminalDolls.com
for stuffed critters and
ConstructiveEating.com
for a new take on the old utensils.
Comments
Display comments as (
Linear
| Threaded)
No comments