Made By:
Jada Toys
Scale:
1/24
MSRP:
US$24.99
Overview:
Packaging (Design):
10/10
Packaging (Durability):
8/10
Casting (Body):
8/10
Casting (Interior):
8/10
Casting (Chassis):
7/10
Casting (Engine):
9/10
Paint (Exterior):
8/10
Paint (Interior):
N/A
Paint (Trim/Graphics):
9/10
Overall Panel Fit:
10/10
Total Score:
8.6/10

Other Comic & Manga Models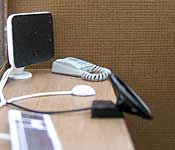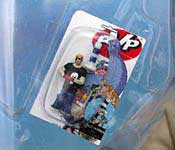 DC Bombshells Harley Quinn (Review)
The Circuit Wolf Lotus Europa
PvZ Ferrari 250
Murciélago Lamborghini Roadster
The Circuit Wolf Jota
Cyber Formula Asurada AKF-11 (Review)
Legends of the Dark Knight #5 Batmobile
Deadpool Taco Truck (Review)
Zessyaka! Subaru 360 Deluxe
Batman #20 Batmobile
Detective Comics #597 Batmobile
DC Bombshells Batgirl (Review)
Transformers Optimus Prime
Cyber Formula Stealth Jaguar (Review)
Transformers: Armada Hot Shot
Detective Comics #800 Batmobile
Cyber Formula Knight Savior (Review)
Cyber Formula Super Asurada (Review)
Cyber Formula SIN Asurada Aero (Review)
Garfield Beach Car (Review)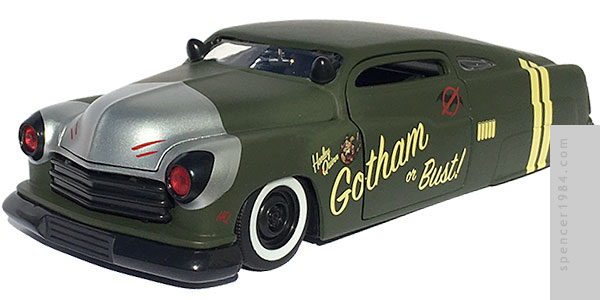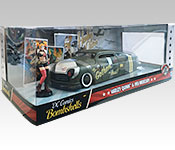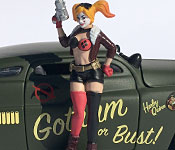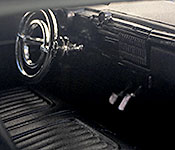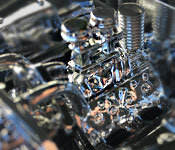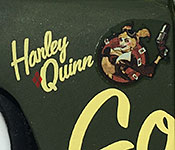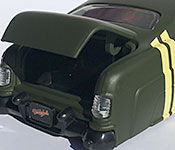 Background
DC Comics Bombshells got its start when reps for DC Collectibles attended the 2011 C2E2 and came across the work of Ant Lucia. Lucia was a pinup artist, and his work sparked the idea of reimagining some of the DC Comics characters as classic pinup art. After some internal pitching and an approval to move forward, DC Collectibles went back to Lucia to come up with the designs for what would be the first Bombshells statues. The statues proved to be a hit, and the Bombshells line has since expanded to include figures, collectibles, a comic series, and now a set of diecast cars.
Packaging
This is nearly identical to the box that was used for Poison Ivy, with the only changes being "★ ★ Harley Quinn & 1951 Mercury ★ ★" is now written under the window on the front panel and the internal die cut piece behind the car now has pictures and script for Harley Quinn. The Merc is held in place with two screws, and plastic bands around the hood and doors keep them closed. The rear of the car is in a tray to keep the trunk lid closed. Harley Quinn is screwed to the base near the front of the car.
Casting/Paint
While Jada is usually smart about letting diecast and plastic parts work to their respective strengths, this Mercury leans into it even more than most. The hefty diecast body goes straight past "solid" and right into ""monolithic" territory, with the cast-in skirts, tall sides, and radically chopped top making it seem even heavier than its 1¼ pounds (576g). Doors, hood, and trunk are also diecast, with nice tight seams. There are a few mold separation lines around the cowl and backs of the fenders, but as I've mentioned in other reviews there are some things that I grant extra leeway to in a mass-market diecast release. The bumpers, grille, and spotlights are black plastic, the windows and taillights are clear plastic, and the headlights are transparent red plastic.
The paint work here is difficult to pin down. By the numbers, there are a few problems: a very visible dress edge between the silver and green (dinged in the review for Supergirl's pickup); there's a bad spot above the left taillight (dinged in the review for Dom's Charger); and some small chips in the stripes (dinged in the review for Roman's Camaro). But the thing is, those were all high-gloss show rods. With its flat olive paint and flat silver and yellow markings, this Mercury looks like a war machine. Add in the almost creepy red headlights with their black painted bezels, the red "whiskers" painted on the hood and front fenders, the even more overt than usual "nose art" (Harley's portrait and name, "Gotham or Bust!", and yellow bombing tally and fuselage stripes), and crossed-out Bat symbols in black and red...this really does look like a bomber that's flown to Hell and back. The few extra scars it carries somehow enhance the look, rather than detract from it.
Under the hood is a solid chrome flathead V8 with a separate twin carb setup, beehive oil filter, and belt assembly. The casting is well done, with everything from the head bolts to the exhaust manifolds sharply defined. The interior is black with chrome steering wheel/column, pedals, and rear view mirror. Detailing is basic but sufficient, with pleated seats and sharp dash details. Underneath is an old-school Jada chassis, detailed but very shallow. The wheels are black steelies with skinny whitewalls, and all four match even though only a sliver of the rears are visible.
Features/Accessories
The hood, doors, and trunk open on nice stiff hinges that hold their positions easily and close snugly. A 1/24 Harley Quinn figure is also included, standing with one hand on her hip and the other holding and oversize novelty gun. The sculpting is quite possibly the best of the series, with only a small casting flaw on her left thigh and nearly negligible lines on her arms. The paint is also very good, with some fuzzy lines where her stockings/legs/shorts come together but nice sharp edges on the rest of her outfit and a beautifully printed face. They even managed to give her a slight fade in her hair color, as it becomes a darker orange near the tips.
Accuracy
This is not based on an existing design, but is instead a "character car" that simply uses an existing tooling with a new paint job to evoke a persona. While the car's vintage is no more accurate than the others in the series, it does succeed in that it has a distinct WWII aesthetic.
Overall
Jada's Bombshells series has been more hits than misses, and Harley's Mercury is easily one of my favorites. The car looks awesome, the figure is well done, and it fits the WWII theme better than any of the others. If you're going to get only one of these, this is the one.
Have a question, comment, or criticism about this review?
Send me an e-mail
with your thoughts!